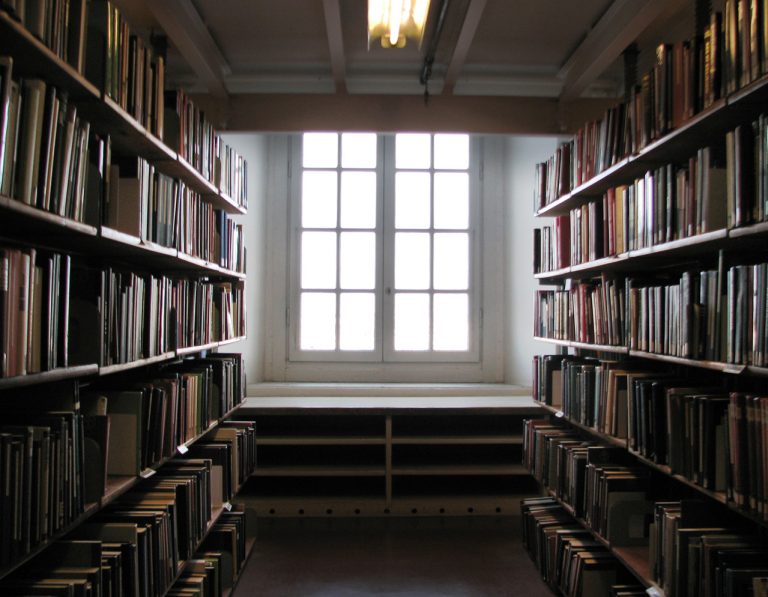 Last night's MotoGP official test at the Losail circuit in Qatar confirmed Valentino Rossi's continuing form on the Yamaha M1 and the always lightning fast Casey Stoner, and the super impressive "rookie" Ben Spies.
Here's what all the rider's had to say after the first day.
Testing continues and concludes tonight.
Valentino Rossi – 1st 1′55.
402 Laps: 64"I am so happy today because this isn't one of our best tracks and to come here and be fastest shows what a great job Yamaha has done with this new M1.
To start with the track was quite slippery but anyway we were still fast, and as the track started to improve I felt better and better.
We are quite competitive and this gives me a good feeling, and I was happy to make this quick lap right at the end.
We still have to decide the right tyre and the best setting for it, and we will keep working on the electronics but the most important thing is that we're faster than last year! Tomorrow we will continue with our work and try to finalise everything before the race.
"Casey Stoner – 2nd 1′55.
717 Laps:48"We tried a few different set-up solutions but the main focus tonight was the tyres.
I used the same set for thirty laps and set some of my best lap times towards the end, so we are satisfied with that.
We have also worked on the balance of the bike because the conditions here are very different to Malaysia and I prefer the bike to be more rigid.
So far so good.
"Ben Spies – 3rd 1′55.
954 Laps: 44"I know this track from last year but riding under the floodlights is definitely a bit different and nothing I've experienced before.
The perception of speed is much faster with it being at night but I'm having a lot of fun.
It's really well lit up but there are a couple of darker spots on the track that you have to get used to but I've not done too bad in adjusting to the lights.
I know the track but any track I go to on a MotoGP bike makes it definitely different because of the lines you take.
Some of the lines I'd take on the superbike just don't work but I felt like it was coming together good and following a couple of people it felt like I was doing more of the right things than I was in Malaysia.
Obviously it is great for me to be high up the timesheets but I'm still taking baby steps to improve and not getting carried away.
The crash was nothing too serious.
I was running the hard front and I wasn't getting a good feeling from it.
We changed the pressure to try and help for my second run but I just lost the front at the second corner.
But to be third is fantastic for my guys at Monster Yamaha Tech 3.
They have been giving me great support.
"Colin Edwards – 4th 1′56.
541 Laps: 59"It was a good night.
It didn't start off too great and it took me a while to get into the groove.
We played around with the set-up using some of the new parts I'd liked in Sepang and also running some of last year's pieces to get some good information.
The lap time was about the same so around this track the new parts aren't making the difference like they did in Malaysia.
I did a long run on the hard front and I like it.
I did race distance on it and it felt really good.
I ended up doing 27-laps on it, which is five more than race distance, and it still felt really good.
I'm getting the feedback I need at full lean angle and it holds the turn much better.
"Randy De Puniet – 5th 1′56.
588 Laps: 54"Well.
.
apart from the stomach pain I am very satisfied.
When I arrived here two days ago I was ok but this morning I felt the first cramps and it has not been easy to do my job in these conditions.
Anyway when we left Sepang some weeks ago I knew that we have found a good base and today my positive feeling has been confirmed.
I lapped consistently fast both on hard and soft tyres and I think we can get a further improvement on soft ones.
We will see tomorrow…"Andrea Dovizioso – 6th 1′56.
811 Laps: 65"I'm quite satisfied because I could lap consistently tonight – which gives us a good base for tomorrow, when the target for us will be to lap in the low 1m 56s.
Today we changed my riding position a little bit and the feeling was very good.
We also tested a different swing arm which allows us to use some different set-up options.
Compared to the Sepang test I'm more satisfied with where we are and we could lap well in the first part of the session, although after 10pm the grip changed each time we went out on track.
We didn't reach our full potential today, so I think that tomorrow we can improve further.
"Jorge Lorenzo – 7th 1′56.
838 Laps: 45"It's really good to be back on my bike and actually when I went out on track the first time today my hand felt better than I had expected.
The pain has decreased a lot in the last few days and I've been doing a lot of physio to make sure I'm in the best possible shape for this test.
I was able to do quite a lot of laps today and my time is not so bad in the end, it's definitely interesting and important to be here and see our level after missing the last test.
Dainese have made me a bigger glove and I have some protection on the hand; changing direction is okay, it's just the hard braking areas where I have some problems.
I need more practice but I think we have made a good start.
"Nicky Hayden – 8th 1′56.
855 Laps: 77"Things went well for the first half of the session then we kind of got stuck.
The general feeling of the bike is quite good but I would like to be a step closer to the top guys.
The biggest problem is that we're not able to get the most out of the soft tyre – we can't seem to get it working at the right temperature so I have to keep using the harder compound.
It happened in Malaysia and we've struggled with it again today at a circuit where the conditions are very different, so it is important we work out the reason.
"Mika Kallio – 9th 1'56.
923 Laps: 72 "We can feel satisfied with the work done today.
Our lap times are very similar to those recorded last year and this gives us great confidence, as tomorrow we will have other hours to improve.
For my opinion on this track I can ride my Ducati very well.
I feel that we can improve and tomorrow we will do everything to find the best technical compromise.
"Dani Pedrosa – 10th 1′57.
047 Laps: 60"We made some progress today and moved forward from where we were at the last test in Malaysia – this is positive.
I'm confident that tomorrow we can take some further steps and get closer to the front, and we'll be working hard to make sure that happens.
Our issues are still with making the rear suspension work well for us and also with the bike feeling quite nervous under acceleration and going into the corners.
So these are the areas we'll be thinking about overnight and focusing on tomorrow.
We've got one testing session to go so we'll be looking to make the most of it.
"Loris Capirossi – 11th 1'57.
100 Laps: 40"I think that the bike is a bit better compared to last year's, but I didn't make many laps today because I don't feel so good.
This will now make tomorrow very important because we have some big things to try and some other bits to fix.
I am really optimistic and think that the new bike is a step in the right direction and we have an opportunity to make an improved performance in the championship.
"Marco Melandri – 12th 1'57.
605 Laps: 63"We have completed 63 laps and tried a lot of things in a variety of directions but we kept running into problems.
We are still struggling to find the right way forward but we still haven't lost faith and tomorrow we will try and find something working from the base we established today.
Sometimes when you find yourself in this situation it can be discouraging but given the fact that other riders are going better on the same bike we know we are not far from putting the pieces of the puzzle together and making up positions.
"Hector Barbera – 13th 1′57.
822 Laps: 62Today (yesterday) we started to experiment with various things and I think in the next race on April 11th will be important and positive.
At first I went out with a basic setting, but little by little we have changed various aspects of the bike that made me really work well.
Basically we tried to improve the ergonomics and the feeling with the front wheel and we were happy with new solutions.
In addition to this we also tested several different rubber compounds.
It's'clear that when I'm on a new track it will be more difficult, but I am very happy with the result today.
"Hiroshi Aoyama – 14th 1′57.
888 Laps: 75"Today we did many laps (75), so I can understand the track better.
We tried to find a good set up for Qatar.
I have to get used to this track.
All is new for me and it is difficult here.
If you lose the line of the track it can be very dangerous as it is so slippery because of the sand.
"Marco Simoncelli – 15th 1'57.
891 Laps: 63 "This first day was important for me after the Sepang crash.
I want to and have to rediscover my confidence in myself and in the bike and I did that, which was the main thing.
We continued to work on the set-up, trying to find a solution that improves my feeling with the bike and we have taken another step forward.
Obviously we still have a lot of work to and on one hand I am worried because we only have one more day but on the other hand this is the situation we are in and there's no point despairing.
The important thing is that we maintain the faith that we will eventually find out way and leave these difficult times behind us.
" Aleix Espargarò – 16th 1'57.
897 Laps:"In the first day of each test I always have some difficulties but I think is normal as this is my first year in MotoGP.
Maybe I go on track too aggressive and I need to relax a bit.
However in the final stage of this day I found a good set-up on my Ducati that allowed me to improve.
Not enough, that's clear: tomorrow we will have to take a major step forward.
"Alvaro Bautista – 17th 1'57.
960 Laps: 56"The first day here has not had the same feel for me as I had on the last day in Sepang, this is because it is a new track for me on a MotoGP bike with new reference points and I don't feel 100% yet.
The problem I have is in the exit of corners, I can keep a good line and go out through them, but it is difficult to get it right every time and enjoy it.
We've tried different solutions, but I don't have a good feeling.
We decided to stop a bit early because it has been a long day and my body is not feeling the changes we are making to the bike.
Tomorrow we have another day and I hope to be 100% and to enjoy riding the bike and to go much better.
"