Since August 14, the U.S. marine managed to flee 70,700 people. The last flight is planned for the end of the month but possibilities of revisiting the timetable can occur if Taliban put in between obstructing the airport. Taliban make threats to the US troops is they stay longer than agreed.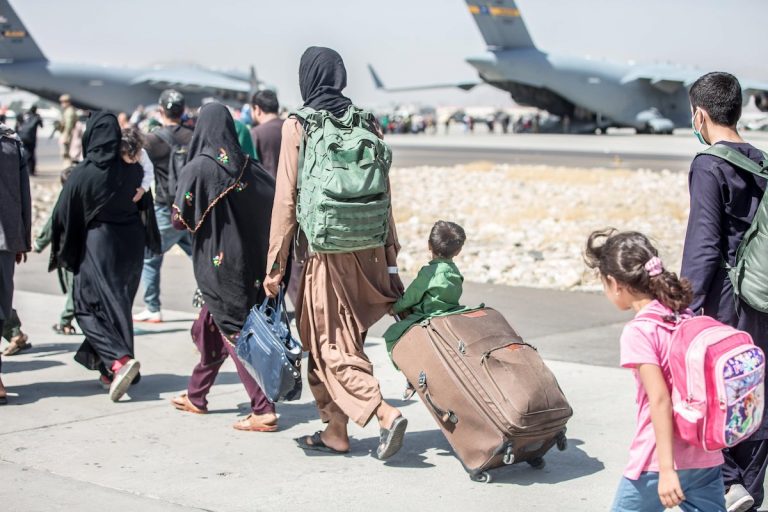 Yesterday, Tuesday 24th of August 2021, the G7 met for discussing Taliban take over Kabul. Following the emergency meeting, Biden has decided to stick to his original plan and to not extend the deadline. However the discussion with the G7 leaders have still been productive.
Biden reassured of having the plan to extend the deadline in Afghanistan in case Taliban will put in-between obstructing Kabul's airport.
Why Biden doesn't want to keep U.S troops after Taliban take over Kabul
As explanatory reason he says that the longer the U.S. troops remain in Afghanistan the greater the danger. Therefore, the troops should leave as early as possible. Nonetheless the Presidents ensures that some contingency plans are already in place in accordance with the Pentagon and the State Department. If Talibans will interrupt the access to Kabul's airport, the contingency plans will work to adjust the timetable. Since August 14 the US has evacuated 70,700 people.
In response to Boris Johnson request of extending the deadline beyond August 31st, Biden replied:
They're real and significant challenges that we also have to take into consideration. The longer we stay starting with the acute and growing risk of an attack by a terrorist group.
Indeed, the Taliban have treated the Americans claiming that there will be "consequences" if US troops remained after the deadline. They agreed on allowing non-Afghans to leave the country safely, but they're already upset for the help foreigns are giving Afghans in fleeing away.
Taliban spokesman Zabihullah Mujahid told reporters:
We are not in favour of allowing Afghans to leave. They [the Americans] have the opportunity, they have all the resources, they can take all the people that belong to them but we are not going to allow Afghans to leave and we will not extend the deadline.