The Rolling Stones have lost their drummer. Charlie Watt death has devastated everybody leading to a flow of tributes. He just managed to turn 80 in june.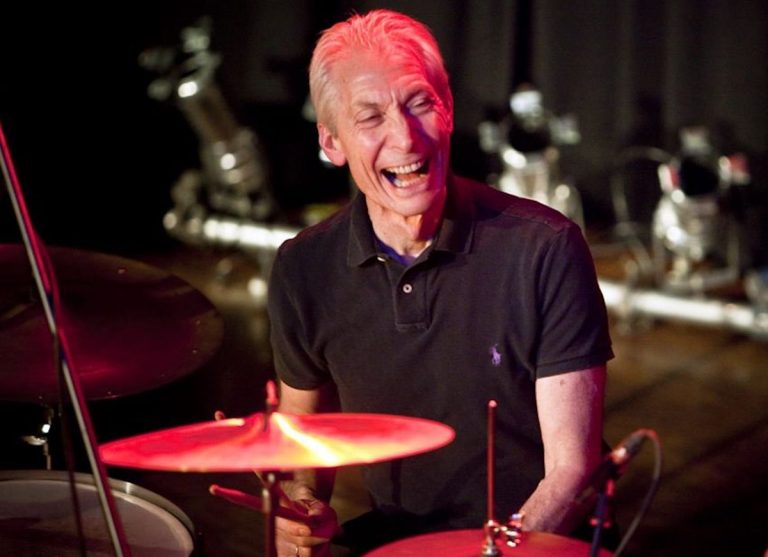 Charlie Watt death have broken million fans heart. The Rolling Stones drummer's left the world aged 80, Tuesday 24th of August 2021. He's two bandmates, Mick Jagger and Keith Richards, played a tribute in his honor.
Charlie Watt death is signing the end of the magic trio which resisted over 60 years.
Watt, Jagger and Richards have played together since 1963. Watt was considered the most mild mannered of The Rolling Stones which was regulating the two more exuberant bandmates. Luckily Charlie died "peacefully" at a London hospital surrounded by his family.
Mick Jagger shared a post on Instagram which is a Charlie's photo of him smiling behind his drum kit. The post is voluntary left without caption, as no words are needed.
Visualizza questo post su Instagram
While Richard posted a photo of Watts drum kit holding a "closed" sign, he as well did not included a caption.
Visualizza questo post su Instagram
Other tributes to Charlies Watt death
Following the flow of commemoration, The Beatles drummer Ringo Starr, Elton John, Paul McCartney, Piers Morgan, Yoko Ono, and Nile Rodgers all shared thought and memories about Charlie. By all is remembered as both a great drummer and a great person with a big heart.
#God bless Charlie Watts we're going to miss you man peace and love to the family Ringo 😎✌️🌟❤️🌈🎶☮️ pic.twitter.com/3tSFg7EMQG

— #RingoStarr (@ringostarrmusic) August 24, 2021
A very sad day. Charlie Watts was the ultimate drummer. The most stylish of men, and such brilliant company. My deepest condolences to Shirley, Seraphina and Charlotte. And of course, The Rolling Stones.

@therollingstones #CharlieWatts #RIP pic.twitter.com/9rjSSgioZL

— Elton John (@eltonofficial) August 24, 2021
Paul on Charlie Watts ❤️ pic.twitter.com/rn2elK6cFE

— Paul McCartney (@PaulMcCartney) August 24, 2021
BREAKING NEWS: Rolling Stones superstar Charlie Watts, one of the greatest drummers in rock history, has died aged 80.
A brilliant musician and a wonderful character, he was the cool, calm, ever-pounding heartbeat of the Stones. Very sad news. pic.twitter.com/1ZMVndo9bn

— Piers Morgan (@piersmorgan) August 24, 2021
In support, Kenny Jones claimed that Watt's secret was indeed his big feeling for others:
The reason he was such a great drummer was because he had a great feeling about himself and for others. It's all about feeling, it's all about emotion – you play your emotion, you play the way you feel. And Charlie being the nice guy that he was, he had to convert everyone's emotions and feelings for the rest of the band, and deliver that at exactly the right tempo, the right place to put the beat. He is the heart and soul of The Rolling Stones. His drumming is as important as Mick Jagger's voice, as Keith Richards' guitar playing, as Ronnie Wood's guitar playing.
Following, the statement of Charlie Watt spokesperson following this death
— The Rolling Stones (@RollingStones) August 24, 2021