Don't miss this event, it will be the most extraordinary of this autumn! June 6th is starting the ticket sales, here the link.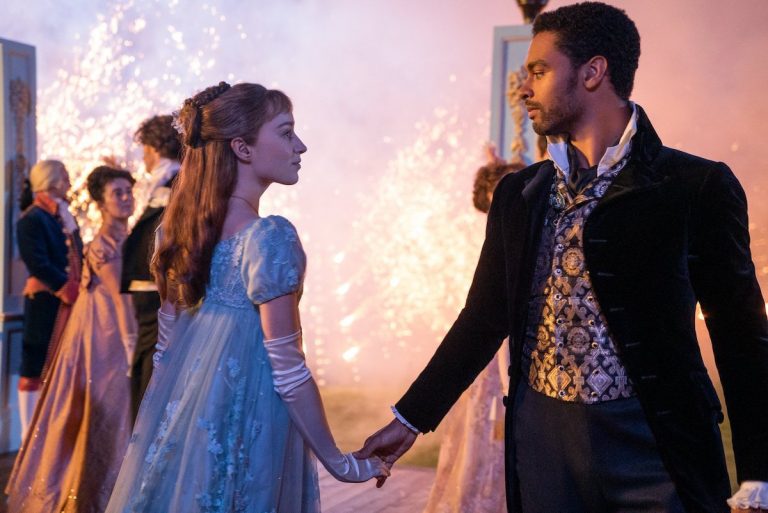 Dear readers is Lady Whistledown speaking… do you resemble who she is? If during Christmas holiday you watched the tv series 'Bridgeton' on Netflix, you'll surely know.
So, get ready fans! Now that Lady Whistledown mysterious identity has been unveiled there's another mysterious.
This time we're speaking of the undisclosed location for the extravagant social ball that will take place this autumn. No, we're not speaking of a sequel, but of a real ball offered by the Secret Cinema. Excited about taking part to a real Bridgeton ball?
Invited by Lady Whistledown herself, the letter reads:
Dearest Readers,

the social season is upon us.
It is with great pleasure and much excitement this author shares the news of a most anticipated society ball arriving to our fair city this Autumn. In an undisclosed location, away from the discerning eyes of the Ton, it is said to be the one ball of the year where anything goes…
Ladies and gentlemen, do not tarry, for this is your opportunity to waltz your way into high society, make use of those dance cards, and find somebody to burn for.

The three-hour immersive soirée will see you wine and dine with esteemed members of the Ton as you partake in an evening of music, mingling, and perhaps other less-refined activities…
"Have no fear, gentle reader. Yours truly shall attend and every transgression will be diligently recorded. Because whilst you might not be able to spot me in the crowd, I shall most definitely keep an eye on you.

Yours Truly,

Lady Whistledown.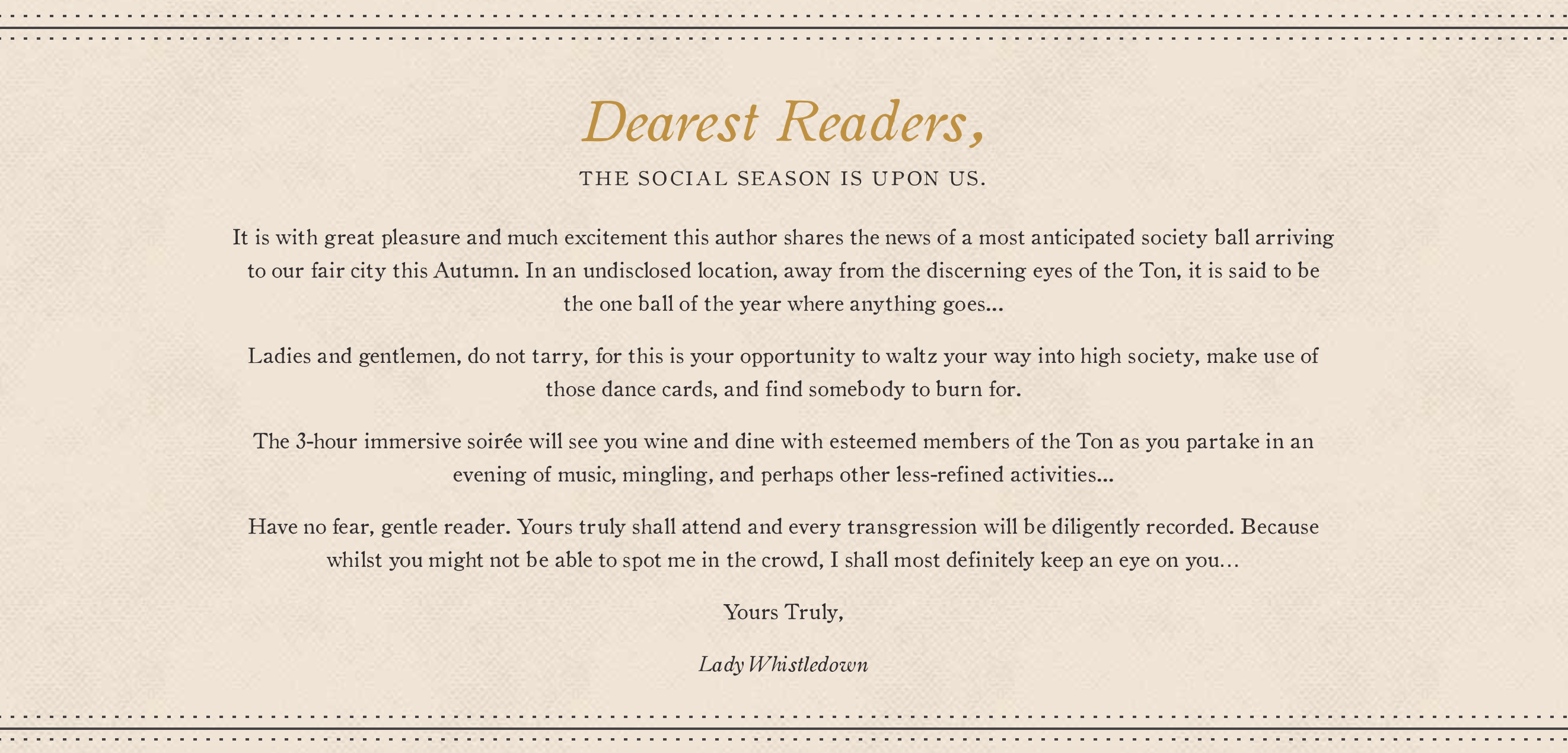 Participate to the real Bridgeton ball
Not much infomation has been unveiled yet, but here's all we know:
The event will take place more than once, the starting date is the 10th on November 2021. On Tuesday to Friday it will be from 18:30 to 21:30; on Saturday from 14:00 to 17:00 and from 19:00 to 22:00; and on Sunday from 17:00 to 20:00. Each range will last 3 hours, the ticket price is starting from £39 and a minimum age of 18 is required for guesting the event.
For what concerns the location, the only clue is that it will be somewhere in London in Zone 4.
Ticket sales will be starting on July 6th at the following link.
So now go and search for the perfect dress!