The Williams' Capel Soar painting will be auctioned off: £30000 for it?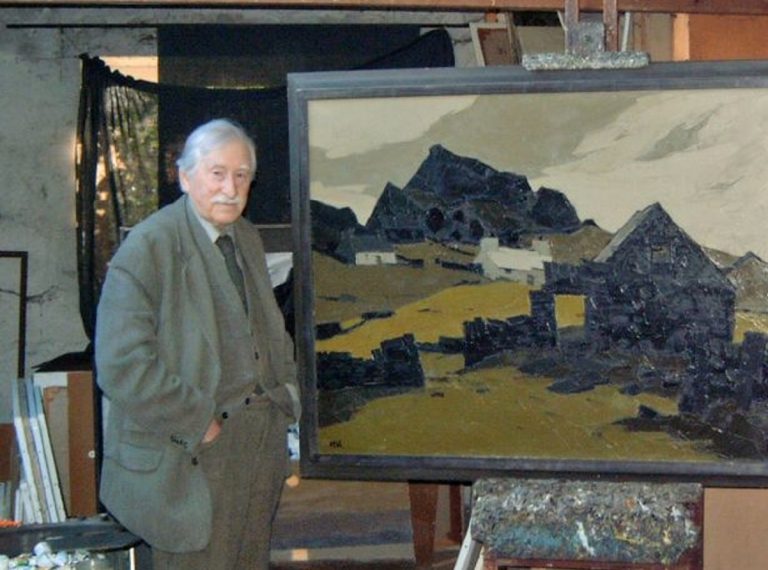 Capel Soar painting in Gwynedd by Sir Kyffin Williams is likely to earn £30000 at auction. It will be held at the end of this month: along with the panorama, also on sale a letter from the artist.
Capel Soar painting at £30000?
The figure among which the painting of Capel Soar oscillates is that of £20000 and £30000. At the end of this month there will be an auction. Along with the painting, a bizarre letter will also be sold. In it the artist wrote that he had eaten many sweets and that he would not play rugby.
This letter goes back a long time, to 1980, when Soar sent it to his family, which is now selling it. Specifically, the auction date is May 13, at Parker Fine Art Auctions in Farnham Surrey.
Sir Kyffin Williams, one of the best known artists of the 20th century in Wales, was born in Anglesey and died in 2006. However, he remains iconic precisely for the particularity of his paintings. He used the technique of dense oil and pallet knife.
The painting measures 50 cm x 111 cm. On the back it has the signature of the painter with the engraving of the initials. It was also exhibited in 1987 at the National Museum of Wales. Capel Soar is said to be the oldest chapel in Wales.
READ MORE: