David Hockney, through is work created on his iPad, wants people to admire the beauty of our world, especially during this difficul period.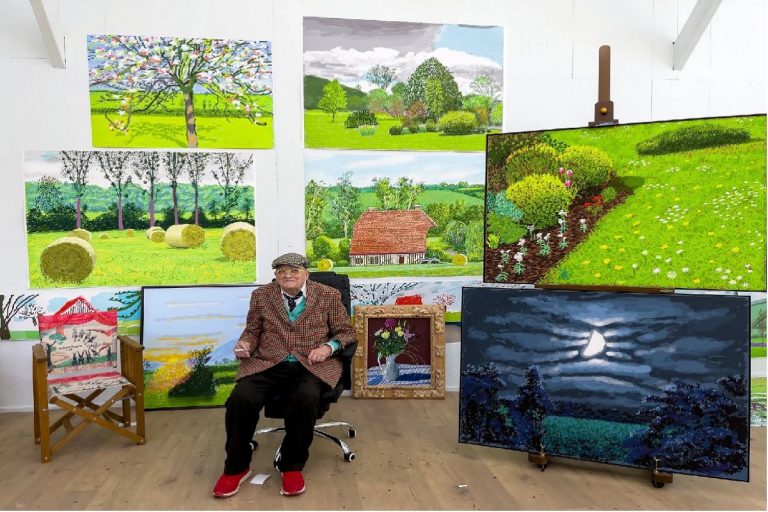 David Hockney, whose latest art work will be shown on the Piccadilly Circus lights screen on May 2021, wants people to see the world's beauty. His piece will be a video calles "Remember You Cannot Look At The Sun Or Death For Very Long".
The work was created by the 83-years-old on his iPad, and it represents an animated sunrise. It will also be shown in New York, Los Angeles, Seoul and Tokyo.
The latest piece of David Hockney in Piccadilly Circus
The artist encourages people to admire the beauty of our world. He noticed it while he was working on his latest work, and he was sorrounded by blossoming trees. Hockney also offered an advise to people who felt bored or trapped during the lockdown. He said to look at the world, which is often mad, but also beautiful and harmonious.
The acclaimed painter has spent lockdown in Normandy, France, where he painted the arrival of Spring. At the show opening at the Royal Academy on May 23, he will present his 116 iPad prints of Spring. The film, on the other hand, will be unveiled on May . It will be shown every evening of May on the light screens of Piccadilly Circus.
David Hockney is one of the most admired living artist. His painting, Portrait of an Artist (Pool with Two Figures) sold three years ago for more than £70 million, which is a record for a work by a living artist.