Banksy created a mural on a boundary wall in homage to the famous writer. The prison is now in danger of being sold to property investors. The street artist would like to turn it into a cultural centre instead.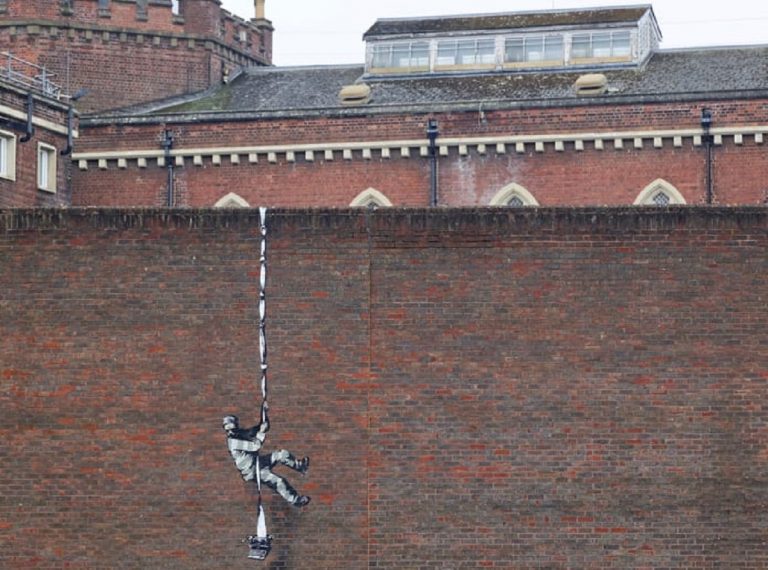 Street artist Banksy has taken to the field to try and save the former Reading Prison in southern England, where writer Oscar Wilde was locked up for a homosexual relationship.
The prison, disused since 2013, has been put up for sale by the government and could be bought by a construction group to make luxury flats.
But Banksy is not interested and to "save" the prison, he has decided to auction off the mural he painted on one of the prison walls.
Banksy auctions off one of his drawings to save the former Reading Prison
As a tribute to Oscar Wilde, the world's most famous faceless artist had painted a prisoner escaping via a rope made of sheets tied to a typewriter.
Prisoner escapes from Reading Prison (where Oscar Wilde was imprisoned): experts believe it is the work of Banksy
According to the Sunday Times, the matrix of Banksy's mural is worth between £10 million and £15 million (€12 million to €18 million): a figure that may be able to outbid property investors. The former Reading prison could then be bought by the street artist, who intends to donate it to the city authorities and turn it into a cultural centre for the study of figurative and literary arts.