London Natural History Museum is getting ready for a major change: it aims to become a digital museum, too.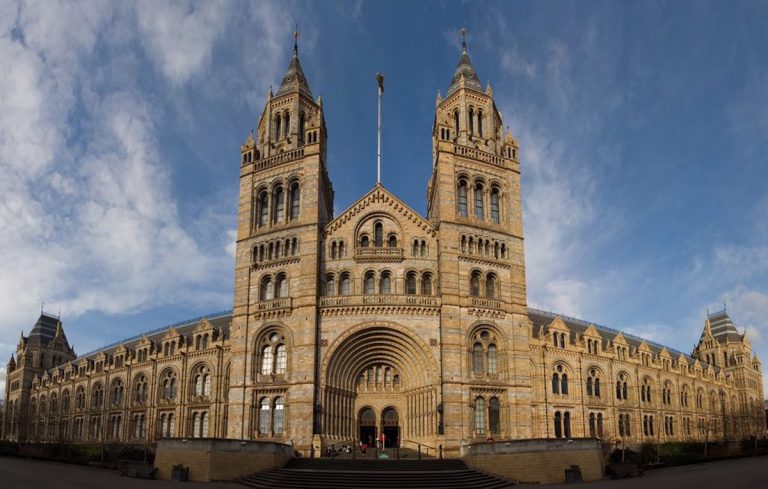 The Natural History Museum announced its new goal: it wants to become digital. Becoming a digital museum could indeed help to reach a larger audience and spread culture. Pandemic made the museum's administration understand how useful digital technology can be to promote culture.
The Natural History Museum becomes digital
Clare Matterson, Executive Director of Engagement at the Natural History Museum, said the museum's online contend turned out to be "incredibly popular" during the pandemic. New audiences and people who have "never been here, and perhaps might never be able to come here" finally got the chance to visit the museum.
Ms Matterson revealed the PA news agency: "We have had some of the most wonderful letters from people who have disabilities or particular conditions to really say please don't stop these events, they have been a lifeline during lockdown."
The incredibly interested response of the audience led to the conclusion that becoming a digital museum could bring many benefits. That's why Natural History Museum aims to "serve people not just in a physical space but in a virtual space" and "be the digital museum".
The addition of digital resources could also allow to "reach other parts of the country outside London", told Ms Matterson. Nature tours, wildlife guides, interactive talks, videos and games are only some of the options that could suit the digital content.
The re-opening on Monday
The Natural History Museum's doors will open again on Monday, when the easing of coronavirus restrictions will allow the reopening of indoor entertainment venues. Visitors will have to respect the social distancing measures and wear face masks during their whole tour.
Wildlife Photographer Of The Year and Fantastic Beasts: The Wonder Of Nature will be among the exhibitions visitors can attend from Monday.
On display there will also be a meteor that landed in the Winchcombe, Glouchestershire in February. Meteorites haven't landed in the UK for 30 years and this discovery could bring a lot of new informations about the solar system.
The pandemic has been "really tough for all the cultural sector and all museum", told Ms Matterson. Although she knows the reopening is also going to be tough, she added: "But we want to welcome back visitors, and then build up that recovery over the next year or so, as not only London opens, the UK opens, and then the world opens.
"So we're doing everything we can, but it's been tough on the cultural sector."