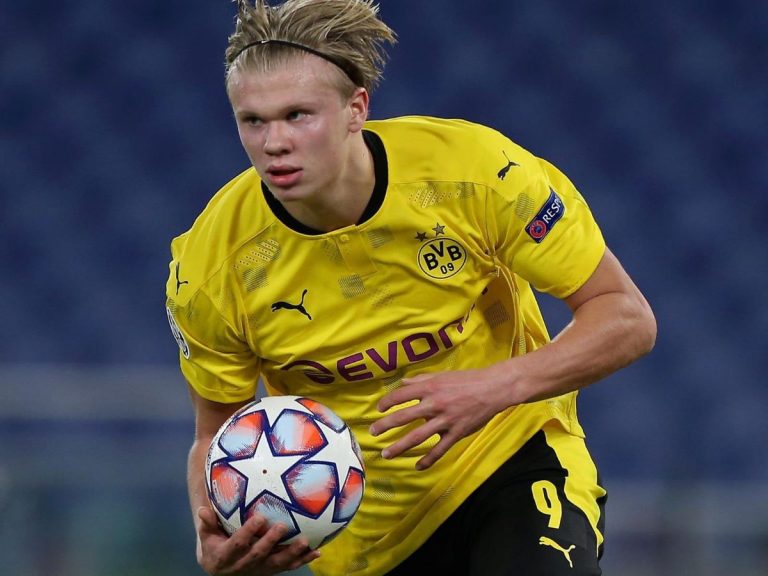 Manchester United manager Ole Gunnar Solskjaer admitted that he closely follows Erling Haaland, amid rumoured interest in the Borussia Dortmund striker.
Solksjaer speaks on Haaland interest
Solskjaer managed Haaland at Molde and the Manchester United manager has never made any secret of his admiration for his fellow Norwegian.
Manchester United tried to sign Haaland in December 2019 when he was playing for RB Salzburg but he chose to sign for Borussia Dortmund instead. The Manchester club was unwilling to insert a buyout clause and percentage of future sales when negotiating a deal with Haaland's agent Mino Raiola who also represents Manchester United midfielder Paul Pogba.
However, once more Manchester United has been linked with the forward, along with Premier League rivals Liverpool and Manchester City.
During an interview with Norwegian media outlet Vg, Solskjaer was asked about Haaland and he said: "Erling is going to have a fantastic career. I follow Erling. I have always said that. Was it 18 months we had together or something like that? Almost two years, perhaps. A fantastic time. He will surely have a super career both for Norway and his club. He is doing incredibly well for Dortmund. We will see where he ends up. As a Norwegian and someone who has worked with him, it is, of course, great that he is doing so well."
When asked about the possibility of Haaland joining Manchester United, Solskjaer said: "We are going to do what we can to become a better team, and he will do what he can to become a better player. Where he ends up? I do not want to say anything else. I wish him all the best. What choice he makes is up to him."
Solskjaer gave Haaland his debut when the player was just 17, starting him away at Brann where Haaland scored four goals to kickstart his career. Now 21-year-old Haaland has scored 28 goals in 26 league starts for Dortmund, continuing his outstanding goal scoring form almost ever since that first game.
Solskjaer added: "I reckon Erling remembers when we sat at Lubbenes [Molde's training ground] the day before the Brann game. I feel like that was an important day for Molde, for him, and for our relationship. It is a great pleasure following him. He will have a long, long, long career that is going to surpass most of what any Norwegian player has done."
READ ALSO: