The police stated that the seat belt saved Tiger Woods: the doctor provided further details.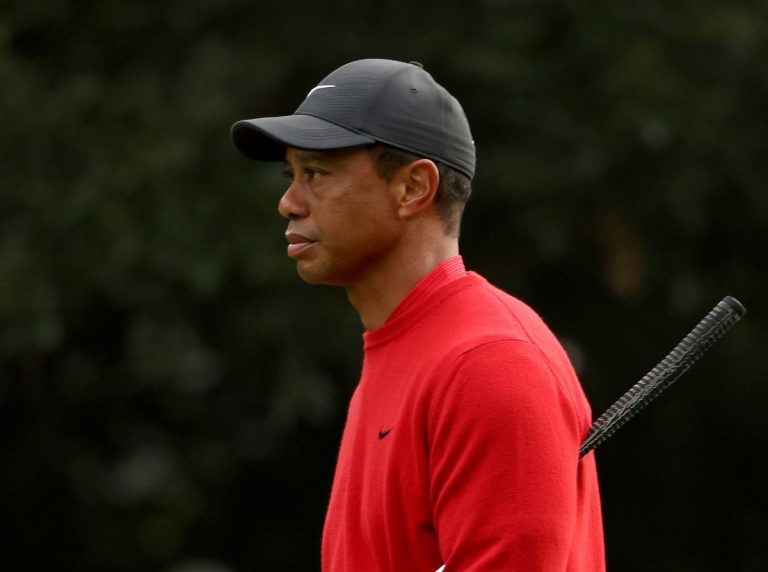 Police have stated that wearing a seatbelt saved Tiger Woods after he lost control of his vehicle at speed on Tuesday. A doctor has given further details.
Doctor speaks about Tiger Woods
Tiger Woods was on his way to see American Footballers Drew Bees and Justin Herbert at a golf club where they were due to film for GolfTV when he crashed his car, shattering his legs in the process.
The golfer apparently seemed "agitated and impatient" and nearly crashed into into a TV director's car as he left an exclusive Los Angeles resort after becoming "blocked in" by another driver.
News broke today that Woods was "awake" and "recovering" following lengthy surgery.
It is unknown whether he will ever be able to play golf professionally again. Woods' team updated his fans on his condition by uploading a statement to his official Twitter page. His girlfriend Erica Herman is believed to be at his bedside.
Chief medical officer Anish Mahajan said that the 15-times Major champion "suffered significant orthopaedic injuries to his right lower extremity that were treated during emergency surgery by Orthopedic trauma specialists at Harbor-UCLA Medical Centre."
The doctor continued to say that "fractures affecting both the upper and lower portions of the tibia and fibular bones were stabilised by inserting a rod into" the his leg. He also suffered "additional injuries" in his foot and ankle that have been stabilised with "a combination of screws and pins." Woods was already recovering from his fifth back surgery before the car crash.
When he was pulled from his car by firefighters using a jemmy and axe, he was unable not stand. The 45-year-old golf legend was involved in a single-vehicle accident near the Rolling Hills Estates and Rancho Palos Verdes, located in Los Angeles county. The stretch of road is a notorious accident hotspot that has a 45mph speed limit.
Woods struck a raised central reservation at "speed", smashed through a street sign, hit a tree and then flipped his loaned £50,000 Genesis GV80 SUV several times. The car ended up in bushes at the side of the road where he was found stuck inside by Deputy Carlos Gonzalez.
Gonzalez said: "The nature of his vehicle, the fact that he was wearing a seat belt, I would say that it greatly increased the likelihood that it saved his life. It's very fortunate that Mr Woods was able to come out of this alive. I don't think he was aware of how gravely he was injured at the time. It could be a mixture of adrenaline, it could've been shock." Four years ago he pleaded guilty to reckless driving after striking a deal with Florida prosecutors to avoid going to prison for driving under the influence of drink or drugs.
READ MORE: