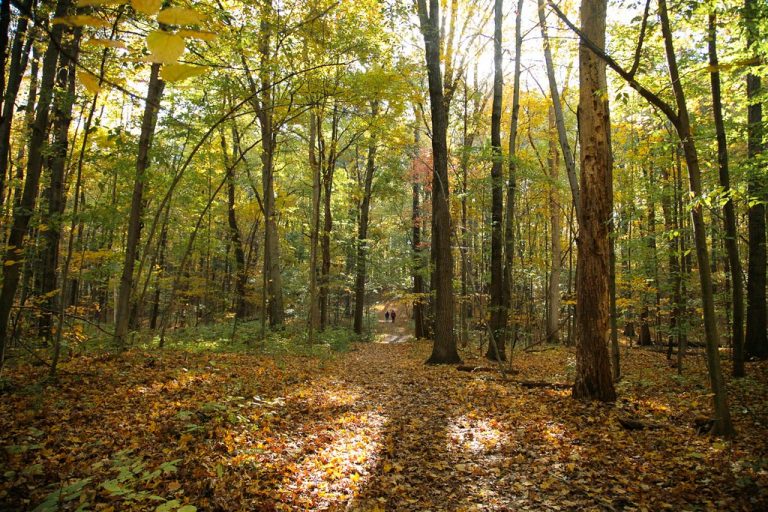 Modern life is characterized by an heretic lifestyle mostly lead in an urban context. Moreover, we often find ourselves overwhelmed by our numerous everyday commitments. More often than not, this leads to stress and both physical and psychological fatigue. However, some people claim that this issue may be alleviated if only people allowed themselves the change to dwell in the midst of nature.
For instance, the Japanese practice Shinrin-yoku – a form of nature therapy.
What Is Shinrin-yoku
Humans, as a species, have always lived in close contact with nature. Until not so long ago – from an evolutionary point of view -, people had many more possibilities to dwell outdoors.
However, today it has become harder, especially considering that more than half of the world population lives in cities. Humans' natural connection with nature and the modern tendency to live in locations far away from green spaces has led people to ask themselves how natural scenes influence people's physical and mental health.
These kind of questions have led to the development of treatments practiced outdoors. The term nature therapy, also known as ecotherapy, gathers together these activities. For example, Shinrin–yoku is one of such kind of techniques. The Japanese expression "shinrin–yoku" literally translates as "taking in the forest atmosphere". More broadly it means "forest bathing". The practice was developed in Japan in the 80s. People in Asia, especially in Japan and South Korea, have developed a broad literature based on the studies regarding the benefits of these practice. Thanks to these kind of research, Shinrin–yoku is now spreading all over the world.
The Benefits of Forest Bathing
The concept behind nature therapy is straightforward. When a person is stressed – both physically and psychologically -, it is advisable to spend time in nature. For activities such as Shinrin–yoku, it is not enough to be present physically. When you find yourself in a forest, you should try taking in everything that surrounds you with all your senses. Almost as though your aim is to become one with the scenery.
Many studies carried out in the past decades have shown how Shinrin–yoku favours our bodies. For instance, many trees release organic compounds that assist our natural killer cells which play a very important role in strengthening our immune system. Moreover, spending time in forest helps reduce blood pressure. People who practice forest bathing have been found to have lower levels of stress. Spending time in the midst of nature improves people's mood and sleep quality. In addition, it seems that, after spending time in forests or other natural sceneries, people feel more energized and have less troubles focusing.