As daily cases set a new record, concerns about the prison clusters keep growing.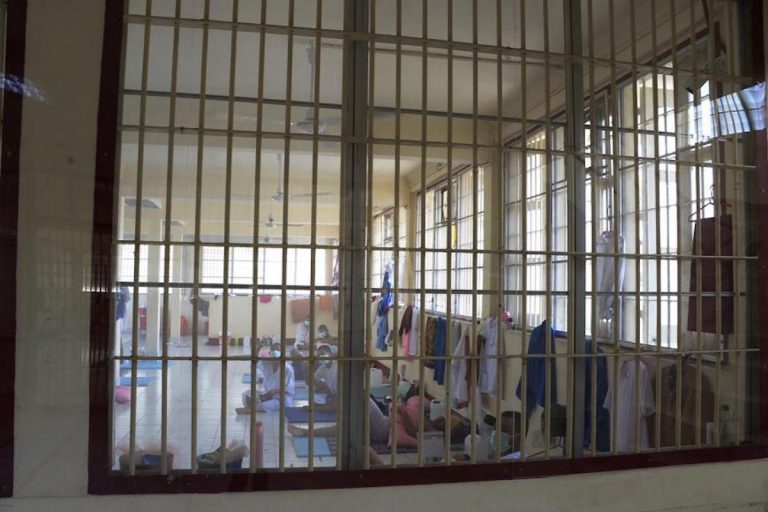 Thailand is facing a dramatic increase in Covid-19 cases, as the virus reached the overcrowded prisons. Today's 9,635 new cases set another record, 6,853 of those are detainees in jails. The new sad record more than doubles the previous one, which totaled 4,887 new daily cases on May 13.
The country's total cases since the beginning of the global pandemic have been 111,082. Although Thailand managed to control the spread of the virus over last year, the number of Covid-19 cases peaked last month. As reported by Johns Hopkins University, 25 people died on Monday, bringing the death toll to 614.
Concerns about the country's situation are growing. Human Rights Watch's Asia director stated earlier this month: "Many people warned Thai authorities that they needed to act proactively to avoid such a situation, but it seems they got caught sleeping at the switch".
Covid cases outbreak in Thailand's prisons
The Thai Government acknowledged that prisons' poor conditions don't help, since clusters are growing in the country's highly-overcrowded jails. Last week the Ministry of Justice said indeed that most new cases come from two jails in Bangkok. But they added that these two jails are a special case, because they had to constantly accept new inmates.
According to news agency AFP, cases reported in Bangkok Remand Prison jumped from 10 on April 25 to 1,794 last week. The news came out only last week, when well known activist tested positive after leaving jail.
Human Rights Watch warned that the 380,000 detainees in Thai overcrowded prisons are all "at grave risk from Covid-19 outbreaks". That's why it urged authorities to "ensure prisoners and detainees have access to adequate protective measures" and "swiftly reduce overcrowding by releasing people who do not pose a serious and concrete risk to others".
As prisons are trying to cope with the emergency, they increased the quarantine period for new prisoners to 21 days. They also stepped up the frequency of tests.
Anyway, Thailand is gradually easing restrictions for the rest of the country. The Government announced that restaurants will be allowed to welcome customers indoors, with a capacity limited to the 25%. But entertainment venues remain closed and malls can't be open after 21:00.
The country has also administered 2.2 million doses of vaccine to healthcare workers and risk groups.