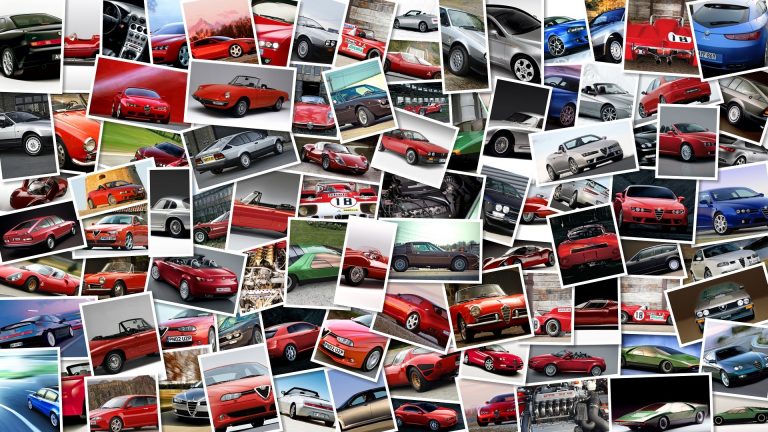 Piaggio is expanding its offering in a big way, and after the Piaggio MP3 presentation, we take a look at the MP3 LT – the first scooter over 125cc (available in 250 and 400cc) that you can ride with a normal driver's licence.
The new MP3 LT has all the characteristics of the MP3 base model and meets a demand for people who wanted something to confront city traffic, but were limited by the absence of a motorcycle licence.
It's basically the scooter toy for anyone who couldn't ride more than 125cc, and was frustrated by a perceived lack of power.
After the jump, we give you the full Piaggio press release and technical specs of this MP3 LT.
Our traffic-clogged towns and cities mean that it is taking longer and longer to get around.
And then there's the problem of parking.
And restrictions on circulation imposed by the latest environmental policies and – last but certainly not least – the soaring price of petrol forcing up the costs of private transport.
Well aware of these problems and always ready to take the lead in offering innovative mobility solutions, Piaggio is proud to present the MP3 LT.
The MP3 LT is the only scooter in the 250 and 400 cc class that you can ride on a car licence.
Derived from the revolutionary Piaggio MP3 range, the new MP3 LT maintains all the MP3's advanced solutions, as well as the safe, fun riding characteristics that have made the three-wheel scooter such a tremendous success.
With its two front wheels, the Piaggio MP3 has set new standards for dynamic stability, and delivers a revolutionary new riding experience.
A front end with two independent tilting wheels gives cornering stability beyond that of any other scooter.
At speed, even when riding behind large vehicles, the Piaggio MP3 LT stays stuck to the road and can always deliver maximum performance in total safety.
The benefits of the three wheel revolution really make themselves felt on wet roads and in other riding conditions that are critical for conventional two-wheelers.
The Piaggio MP3 LT rides like a perfectly normal scooter: all it needs is the skill and experience necessary to ride a powerful machine.
In town and city centres it offers unrivalled safety and can negotiate cobblestones, rough roads, tramlines and manhole covers with previously unachievable, sure-footed stability.
The dimensions of a compact maxi scooter combined with amazing agility make the Piaggio MP3 LT completely at home in the city centre where it is also safe and easy to park thanks to an electro-hydraulic system that locks the front suspension and allows it to stand upright even without the aid of its stand.
The revolutionary Piaggio MP3 LT can stop in distances so incredibly short that no other scooter can hope to compete.
Thanks to a triple disc braking system and the exceptional grip afforded by the two front wheels, stopping distances are 20% shorter than those of the best conventional scooters using the front brake alone! When the road leaves the town behind, the Piaggio MP3 LT really shows what it is made of.
Road holding, cornering safety and lean angle unattainable for conventional scooters guarantee immense riding satisfaction on fast country roads.
The new Piaggio MP3 LT is the ideal solution for all those who know the scooter to be a great solution to their urban mobility needs, but who have never made the change because they do not hold a motorcycle licence.
At long last, the vast number of people in this situation have a solution.
Thanks to its larger front track of 465 mm, the Piaggio MP3 LT can be ridden by holders of a normal car licence even though it is equipped with powerful 250 and 400 cc engines offering far greater performance than the 125 cc engines to which car licence holders were previously restricted.
The Piaggio MP3 LT is being launched in the new styling that characterises the entire MP3 range for 2009, featuring a new car-look shield grille with incorporated side lights, a new finish, blue tinted windscreen and headlights and a new passenger grab handle.
In keeping with its new homologation class, the innovative Piaggio MP3 LT is fitted with a brake pedal and a combined braking system.
It nevertheless also maintains the conventional front and rear handlebar brake levers for a level of active safety unrivalled in the scooter world.
Even riding comfort has been improved:- The rear section of the seat has been redesigned for maximum passenger comfort.
– The new passenger grab handle incorporates a backrest.
– The windscreen is larger and provides excellent weather protection.
– Even the 250 version has a 14" rear wheel (previously 12" on the MP3) for improved control and grip.
The Piaggio MP3 LT is available in two engine sizes: 250 and 400 cc.
Both engines are ultra-modern, powerful but ecological 4 stroke units with four valve heads and liquid cooling, and conform to the most stringent European emission standards.
The 250 cc engine features electronic fuel injection and delivers 22.
5 bhp/16.
5 kW of power, enabling the Piaggio MP3 LT to tackle long journeys with ease.
The Master 400 engine is a 4-valve, 4-stroke unit with liquid cooling and electronic fuel injection.
This engine is the top of the MP3 range with a power output of 34 bhp at 7,600 rpm and 37.
6 Nm of torque at 5,500 rpm.
Piaggio MP3 LT 400 ie (250 ie) – Technical SpecificationsEngine Piaggio MASTER (QUASAR) single cylinder, 4 strokeDisplacement 398.
9 cc (244.
3 cc)Bore x stroke 85.
8 x 69 mm (72 x 60 mm)Power 34 bhp at 7,500 rpm (22.
5 bhp at 8,250 rpm)Torque 37.
6 Nm at 5,500 rpm (21 Nm at 6,500 rpm)Valve gear Single overhead cam (SOHC), 4 valvesFuel system Electronic fuel injectionCooling Liquid coolingLubrication Wet sumpStarting ElectricGearbox Twist and go CVT transmission with torque assistanceClutch Automatic dry centrifugal clutchFrame High strength tubular steel double cradleFront suspension Tilting parallelogram with four aluminium arms supporting two steering tubes.
Cantilever stub axles on leading suspension linkages.
Wheel travel 85 mm.
Rear suspension Two double acting hydraulic shock absorbers with spring preload adjustment.
Wheel travel: 110 mm.
Front brake Two 240 mm discsRear brake 240 mm discFront wheel Aluminium alloy – 12″ x 3.
00Rear wheel Aluminium alloy – 14″ x 4.
50 (14″ x 3.
75)Front tyre Tubeless 120/70-12″Rear tyre Tubeless 140/70-14″ (140/60-14″)Length / Width 2,180 mm (2,130 mm) / 745 mmFront track 465 mmWheelbase 1,550 mm (1,490 mm)Seat height 785 mm (780 mm)Fuel tank capacity 12 litres