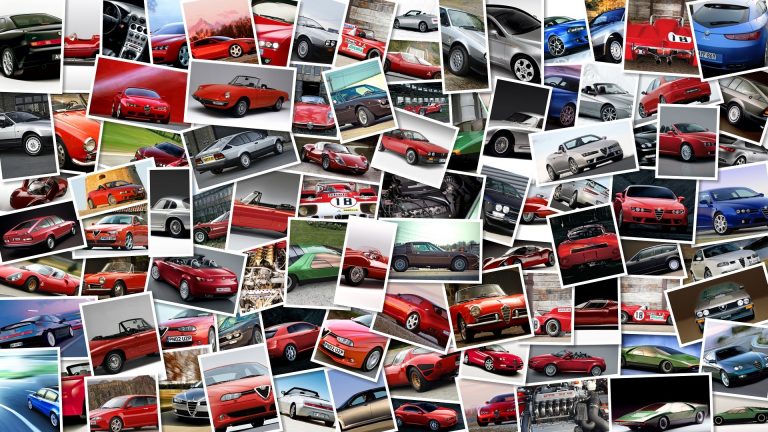 Here it is, a giant table of all the premieres that have been announced for the Geneva Motor Show.
Starting from tomorrow, you will find ample coverage, mainly on our Italian language counterpart: Autoblog.
it in Geneva.
MarcamodelliAlfa Romeo 159 SportwagonBrera 2.
4 JTDm SpiderAudiAllroadRS4 Avant RS4 CabrioBentleyDiamond Series Arnage & Continental GT BMWMotore 3.
0 6L biturboZ4 e Z4M CoupèChrysler300C SRT-8 Touring Dacia Logan Kombi Concept DaihatsuTrevisD-CompactTeriosDodgeHornet Concept Ferrari599 GTB FiatPanda Multi-ECO Multipla Facelift FordS-MaxGalaxyFocus coupè-cabrioHondaCivic Type-R concept HyundaiGenus Concept Accent 3 porte KiaCarnivalSorentoCee'd concept KoenigseggCCXLamborghiniMurcielago LP640 LanciaThesis MY 2006 LexusRX350LotusAPX concept Exige S Europa SMazda3 MPS MercedesSL faceliftCLK 63 AMGCLS 63 AMG CLS 350 CGI GL 320/420 CDIMiniMini JCW JP Mini Geneva Concept MitsubishiColt CZC EZ-MIEV concept NissanTerranaut Concept OpelGT RoadsterPaganiZonda Roadster F Peugeot207Porsche997 Turbo 997 GT3 RenaultEspace facelift Altica conceptClio RS SaabAero-X Concept 9-5 biopower SkodaRoomsterSpykerD12 Peking-to-ParisSubaruTribecaSuzukiSX4ToyotaUrban Cruiser Concept Yaris Sport concept Fine-T conceptVolvoS80VWPolo Blue-Motion Concept A AtelierCastagna Gran Tourer Concept Edag Biwag Sbarro Alfa Coupè Fioravanti Skill Bertone Punto C+C IED Lancia Haizea Heuliez Peugeot 407 Macarena