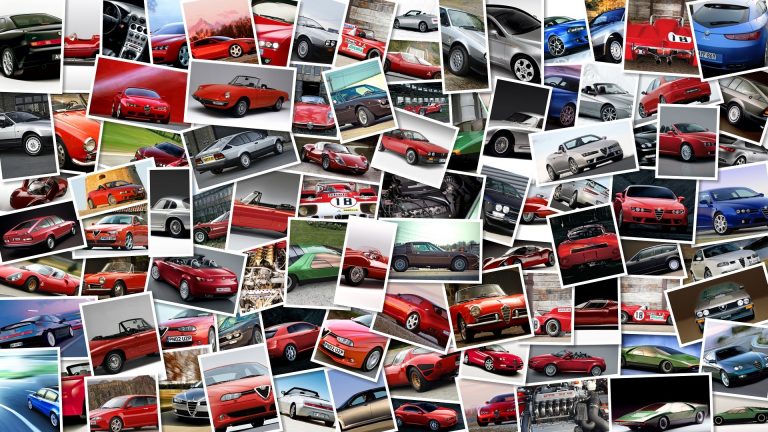 Alex Rins of Spain has won the Moto3 race in Indianapolis ahead of fellow countryman and Estrella Galicia 0,0 teammate Alex Marquez after a hardly fought battle that saw the former prevail by just 177 thousandths of a second.
Maverick Viñales (Team Calvo) has been battling with the two for most of the race, but at the end he had to settle for third because of some tyre issue, crossing the finish line about a second after the winner to complete yet another all-Spanish, all-Kalex Moto3 podium.
German Jonas Folger (Kalex KTM Mapfre Aspar Team Moto3, +8.
863) was fourth ahead of championship leader Luis Salom (Red Bull KTM Ajo), who was tenth on the the grid after an ugly accident in yesterday's qualifying and couldn't find the right pace on today's race.
Salom's teammates Arthur Sissis and Zulfhami Khairuddin finished 6th and 7th respectively, with Miguel Oliveira (Mahindra Racing), Romano Fenati (San Carlo Team Italia) and Jakub Kornfeil (Redox RW Racing GP, 10th) rounding off the Top 10.
In the standings, Salom continues to lead with 183 points ahead of Viñales (174) and Rins (167).
See the full race classification after the jump.
RED BULL INDIANAPOLIS GRAND PRIXMoto3 Race Classification 20131 25 42 Alex RINS SPA Estrella Galicia 0,0 KTM 139.
7 41′37.
2002 20 12 Alex MARQUEZ SPA Estrella Galicia 0,0 KTM 139.
7 +0.
1773 16 25 Maverick VIÑALES SPA Team Calvo KTM 139.
7 +1.
0764 13 94 Jonas FOLGER GER Mapfre Aspar Team Moto3 Kalex KTM 139.
3 +8.
6385 11 39 Luis SALOM SPA Red Bull KTM Ajo KTM 139.
2 +9.
2616 10 61 Arthur SISSIS AUS Red Bull KTM Ajo KTM 138.
9 +14.
4397 9 63 Zulfahmi KHAIRUDDIN MAL Red Bull KTM Ajo KTM 138.
7 +18.
6028 8 44 Miguel OLIVEIRA POR Mahindra Racing Mahindra 138.
6 +21.
0679 7 5 Romano FENATI ITA San Carlo Team Italia FTR Honda 138.
6 +21.
13210 6 84 Jakub KORNFEIL CZE Redox RW Racing GP Kalex KTM 138.
5 +21.
86711 5 31 Niklas AJO FIN Avant Tecno KTM 138.
2 +27.
01812 4 10 Alexis MASBOU FRA Ongetta-Rivacold FTR Honda 138.
2 +27.
18113 3 89 Alan TECHER FRA CIP Moto3 TSR Honda 138.
2 +27.
86314 2 11 Livio LOI BEL Marc VDS Racing Team Kalex KTM 137.
9 +32.
65615 1 3 Matteo FERRARI ITA Ongetta-Centro Seta FTR Honda 137.
5 +41.
58816 23 Niccolò ANTONELLI ITA GO&FUN Gresini Moto3 FTR Honda 137.
4 +41.
85117 22 Ana CARRASCO SPA Team Calvo KTM 136.
7 +55.
27218 66 Florian ALT GER Kiefer Racing Kalex KTM 136.
7 +55.
34619 65 Philipp OETTL GER Tec Interwetten Moto3 Racing Kalex KTM 136.
7 +55.
35120 17 John MCPHEE GBR Caretta Technology – RTG FTR Honda 136.
7 +55.
74221 95 Jules DANILO FRA Ambrogio Racing Suter Honda 135.
9 +1′11.
156Not Classified7 Efren VAZQUEZ SPA Mahindra Racing Mahindra 138.
3 3 Laps19 Alessandro TONUCCI ITA La Fonte Tascaracing FTR Honda 136.
3 3 Laps29 Hyuga WATANABE JPN La Fonte Tascaracing FTR Honda 136.
6 7 Laps32 Isaac VIÑALES SPA Ongetta-Centro Seta FTR Honda 138.
2 9 Laps4 Francesco BAGNAIA ITA San Carlo Team Italia FTR Honda 136.
9 9 Laps41 Brad BINDER RSA Ambrogio Racing Suter Honda 133.
8 15 Laps58 Juanfran GUEVARA SPA CIP Moto3 TSR Honda 135.
7 17 Laps57 Eric GRANADO BRA Mapfre Aspar Team Moto3 Kalex KTM 125.
5 18 Laps9 Toni FINSTERBUSCH GER Kiefer Racing Kalex KTM 120.
8 19 Laps8 Jack MILLER AUS Caretta Technology – RTG FTR Honda 136.
4 20 Laps77 Lorenzo BALDASSARRI ITA GO&FUN Gresini Moto3 FTR Honda 134.
7 20 Lap