Britain is right back in the middle of the pandemic, since hospital admissions have outdone those in April.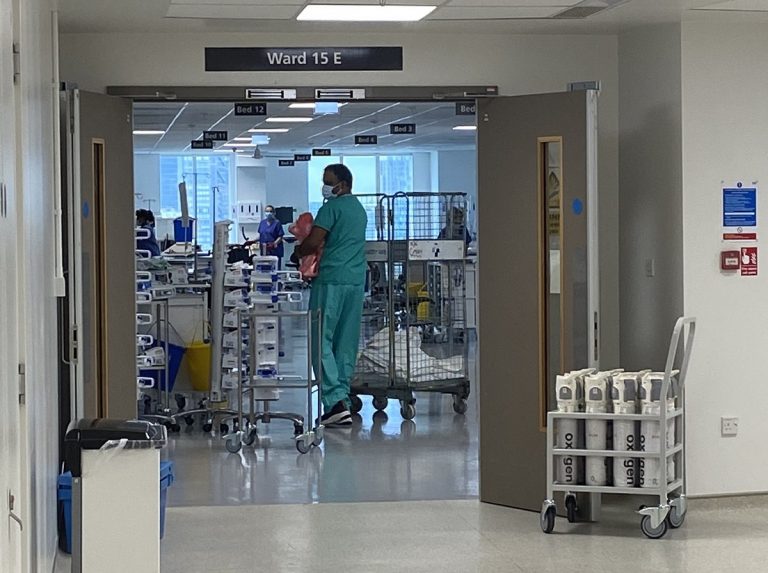 Surging levels of infections and hospital admissions in Britain make the country back in the eye of the storms of pandemic, NHS Chiefs warned. Sir Simon Stevens appraised the health workers' efforts during the Covid pandemic and said vaccinations offered a "chink of hope" for 2021.
Britain is back into the pandemic, NHS said
After the hospital admission figures now higher than the first wave in April, there is fear that NHS may become exhausted. Indeed this weekend Lewisham and Greenwich NHS Trust declared a major incident at the Queen Elizabeth Hospital in Woolwich, asking paramedics to take emergency patients to other hospitals.
The incident began from concerns that the hospital would not be able to fulfill enough oxygen supplies due to the sheer number of Covid patients.
Sir Simon, the chief executive of NHS England, called 2020 "the toughest year most of us can remember". He added, "Many of us have lost family, friends, colleagues and, at a time of year when we would normally be celebrating, a lot of people are understandably feeling anxious, frustrated and tired. And now again we are back in the eye of the storm with the second wave of coronavirus sweeping Europe and, indeed, this country."
NHS England figures showed there were 20,426 Covid patients in the hospital on Monday, December 28th. However, Sir Simon commented that by late spring with vaccine supplies continuing to come on stream the country will have been able to offer all vulnerable people across this country Covid vaccination.
Added with The Pfizer/BioNTech vaccine has already been approved and a rollout started, with another jab developed by Oxford University and AstraZeneca awaiting official regulatory approval. Dr. Samantha Batt-Rawden, president of the Doctors' Association UK, warned there are critical PPE shortages and health staffs are "at breaking point". "We are incredibly thin on the ground. NHS staff have not been prioritized for the vaccine and are going off sick in droves with the new strain", she claimed.