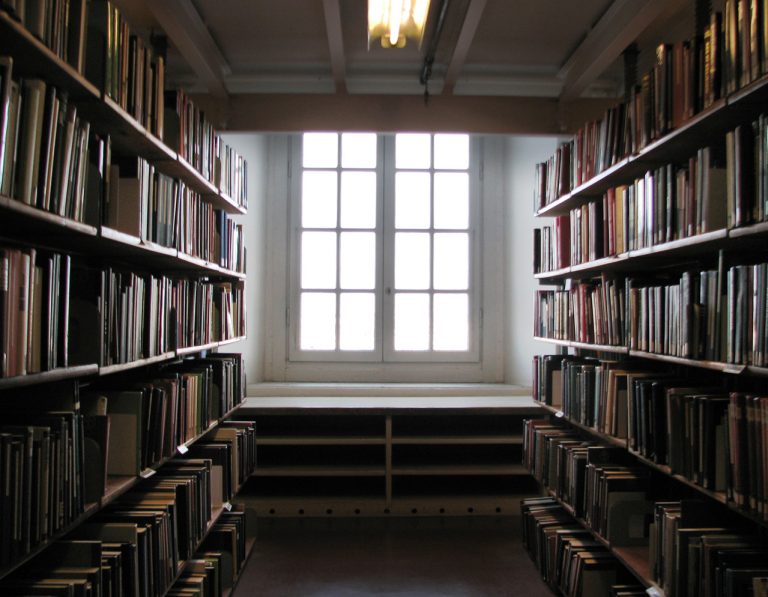 After reading what Yamaha, Repsol Honda and Tech3 riders had to say about their Italian GP, check out what the rest of the field had to say about their fifth round of the season which was two and half seconds slower than last year's GP and despite the fact that both the qualifying and circuit lap at the Mugello were both shattered this weekend by the two Repsol Honda riders.
Stefan Bradl – 4th Repeating the 4th place of last year is is a very special feeling for me and the Team.
Actually I am happy about the job we have done throughout the whole weekend but the race was a bit tough.
Honestly I did not take a brilliant start losing some positions and after that I had to overtake the Ducati guys.
It was not easy to relegate them behind me and I knew that Dovi would have tried to pass me in the last lap.
He is a strong rider and I really enjoyed the battle with him.
I must thank the whole Team and our partners and fans for their excellent job and support because I know this a special race for Lucio and his collaborators".
Andrea Dovizioso – 5th "In terms of gap to the front and finish position, this is the best result that we could realistically expect.
It was a really tough race, like always at Mugello.
I gritted my teeth to try and stay with Bradl until the end, and I had a nice battle with Nicky.
Unfortunately, I lost the fight with Bradl on the last lap, but it was fun we passed each other four times! In the practice sessions, we're able to do good times, but I think that fifth place at Mugello is the best we can do with our current package, so we still have a lot of work to do.
" Nicky Hayden – 6th "I had struggled with grip this weekend, but the team did a really good job of making the bike better in the race, and with some other people's misfortune, I was able to fight for the top five.
In the end, to end up sixth isn't fantastic, but I had a good battle with Bradl and Dovi.
They're both good guys to race with, so it was fun, but then in the last two laps I developed a lot of chatter and had to back off.
" Michele Pirro – 7th "First of all, I must try to eliminate some mistakes, particularly one that has hurt me in all three of the races I've done so far: poor starts.
I'm losing positions, and it's my fault.
Unfortunately, I lost my rear seat pad on the second lap, so I had to adapt to the new riding position.
It was quite difficult because I had to work hard with my arms and legs to keep my weight forward.
I also lost time with Iannone because we passed each other three times, which affected my race.
I'm sorry because I'm sure I could have stayed closer to Andrea and Nicky and learned from them.
"Aleix Espargaró – 8th"When you finish a Grand Prix weekend, there are some races that you like more than others.
I think today, along with Jerez, has been the best of the season so far.
When I went out for the formation lap my bike would not start, which made me very nervous because I had to race with my second bike.
Thankfully, Jorge was able to help calm me down.
I started very well and saw that my pace was similar to that of Bradl and Hayden, which gave me a boost.
I gradually upped my pace and managed to cross the line just 39 seconds behind the winner.
I think that is a praiseworthy return at this circuit, which is very long.
I pushed very hard throughout the race, and whilst the tyres allowed it I could set some 1'49s –although from lap 10 onwards I had to drop the pace slightly.
I never tire of repeating that I'm very happy with this team, I've spent two seasons at POWER ELECTRONICS Aspar and it is a team that is professional but like a family.
This is the basis of all our successes.
I think we are near the limit of this bike, so we will continue working to see how much further we can go with it.
"Hector Barbera – 10thWe did a good GP.
and I'm happy.
It is the best result I've gotten in the race with this bike and we have entered the top ten, so should be viewed very positively.
I repeat that I am happy, satisfied and very grateful for the work the team is doing, however, there is thorn that is bothering me because we still can not win.
We move forward, the team gives it 200% but we are fighting a factory and that is very complicated.
It is clear that we do things right because we are far ahead of the other CRTs, except for the two officers, and that shows that the Blusens Avintia team is very competitive but for now, it is difficult for us.
Now comes Montmelo where I hope that there are fewer differences in motor and can get back on center stage.
"Randy De Puniet – 11th"This morningin the warmup session I suffered a heavy crash after losing the front -and without knowing why I went down.
That made me lose feel when cornering.
I started the race with great caution, not wanting to crash again.
It was hard to turn the bike in, I had no feeling with the front and had to ride gently to avoid any nasty surprises.
It was a shame, because throughout the weekend I had felt quite comfortable.
Now we will look at the telemetry to see where our weaknesses have been.
I am convinced that it must be something insignificant, but today it really hindered us.
Fortunately, despite riding with caution we achieved a very positive result.
"Danilo Petrucci – 12thI am very happy with my 12th place, which is very encouraging.
At the beginning I tried to stay with Barbera and De Puniet but they had a step better than mine.
Spite all I was amazed by my race pace, it is the first time that I can be so fast over a GP.
Eventually I managed to contain the return of Andrea Iannone who had made a long and for this I managed to finish the race in front of a motorcycle prototype.
I'm very satisfied because we are putting to good use the experience of the past year.
With the team we are working very well and we were able to find this a great set up.
Even the electronics is working really well and this makes me optimistic for the next races.
"Andrea Iannone – 13th"Right from the start, I was having lots of problems with rear grip—so much so that I considered stopping after the first four laps, as the situation was really weird.
I've never felt the slide the rear so much for no reason.
I hadn't had this problem throughout the entire weekend, and not even this morning in the warm-up.
After returning to the pit at the end of the race, we immediately checked the telemetry, and you can clearly see that compared to this morning, there was no grip.
I was struggling every time I braked and coming out of all the corners, even when I backed off the throttle.
At the moment, we really have no idea what the problem is, but we kept the same setting as this morning, when I had a good pace.
The only thing we changed before lining up on the starting grid was the tyres, so for now, if we analyse how the bike was behaving, that's all we can think of.
Now Ducati is going to work together with Bridgestone to try and get a handle on what happened.
Obviously, all I can say is that it was a major disappointment; after the warm-up, I was happy; we had a good pace to have a good race and stay close enough to Hayden and Dovizioso, but it just didn't turn out that way.
Now we're thinking about Barcelona, another track that I really like.
"Karel Abraham – 15th "Every point counts and the final result is not bad.
Of course, the only reason why I have one point is that three riders in front of me crashed and fell.
There is no point in analysing what could have been, but I would have preferred to collect points in full competition.
I caused most of my problems after a bad start because many riders managed to get in front of me.
It was very hard to make it up by trying to overtake them during the race.
It cost a lot of effort.
By that time, several riders I could have raced with had gained some advantage.
I was nearly out of strength during the last seven laps, thinking I was seventeenth.
Nevertheless I did what I could and still had time to overtake Hernandez.
It was good enough for fifteenth place thanks to Márquez's fall.
"Bryan Staring – 18th "It has been a difficult but constructive weekend because I have picked up some very useful experience for the future.
I felt good on the bike but in some sections of the track I couldn't push it as hard as I would have liked.
Still, I am looking on this as a positive experience that will definitely help us next time out.
"Lukas Pesek – 19thMy goal for the Mugello was to get to the finish and finally I done it.
The fact that I have not ended the previous races I was a bit penalized and are back again for this.
With the team we were able to find a good set-up and this makes me optimistic for the next races.
But I must improve in many parts of my riding style, especially when I'm fighting with someone, because I can not be as effective as I am alone.
"Alvaro Bautista – DNF "There is not much I can say really.
Unfortunately in turn three I made contact with Valentino and we both crashed out of a race that was very important for both of us.
Valentino and I have watched the incident back together in race direction and it was just a racing incident that leaves us both with a bitter taste in the mouth but neither of us is to blame.
I was on the inside and it is very difficult to see a rider on the outside from there.
He was taking a slightly different line and that's why we came together.
It's a shame because I felt good on the bike and it's a positive result.
These things happen but we have to forget about it and try to think about the next race.
"Hiroshi Aoyama – DNF"I started the race very sore but I wanted to try to finish the GP, but it has not been possible because the knee and hand bothered me too much.
In the morning I had an infiltration done on my the knee to reduce pain and this allowed me to do a few laps, but then I kept losing strength in my legs and I could hardly hold the bike.
It was a very tough situation because in the end I could not keep the riding line and I decided to stop before having another accident.
Tomorrow I will pass a medical examination and try to reach Montmelo in the best possible conditions.
"