What kind of kitchen do you have, and what kind of kitchen do you dream of? The advantages and importance of having a kitchen island in the home.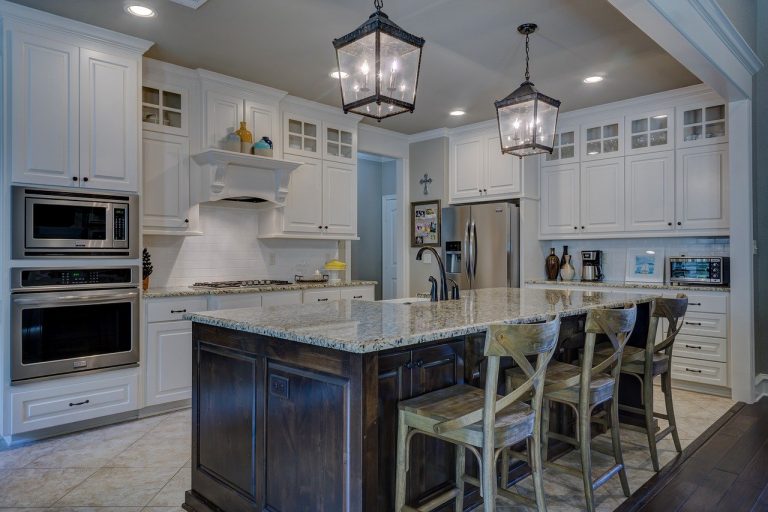 What kind of kitchen do you have, and what kind of kitchen do you dream of? Doesn't your culinary goals include 10 times the space of an ordinary countertop? Having an island can add so much value, not only to the aesthetics of your kitchen, but to the value of your home. Family and friends can come together and gather round for a meal or two, and there's no better place than in the heart of the home, the kitchen! From the shape to texture, colours to materials.
Working with you and for you, to create your dream bespoke kitchen island
Nobody's kitchen is the same and they shouldn't have to be. Use your imagination, a bit of your creativity and flair, to have a bespoke kitchen island, customised exactly the way you dreamt of. In every home, the little things matter. The size, the colour, the texture, and choosing the right kitchen island is like having an investment in the centre of your home. With many different purposes, these islands have a number of multifunctions. Some have an island simply for decoration, while others use it to gather with family, present or prepare food. The advantage of having a bespoke island is that it allows you to have exactly what you want without compromising. Chef's and showstoppers, will designate the island's sole use for cooking while adding a hob and sink to its features. A kitchen Island promises creative control where it matters most. I've never imagined a dream home without an island in the kitchen and why would anyone want to?
Over the last two decades, kitchen islands have increasingly become a fashion statement, and it's most definitely not the standard, 'one size fits all'! Families have sacrificed space, colour, texture and style so that their kitchen could stand out in the most innovative and inspiring ways.
Who says you have to be bound by adding basic stools or chairs, or leaving the island empty? Your custom design opportunities will allow you to have a bench for the family, if you have the space! Surrounding cupboards can be added to your island for additional storage, or even inbuilt utilities for the tech savvy. Many modern homes are now sold with an island in the kitchen, but most of the time, they're custom made to the previous owner's requirements. So if there is anything you do while renovating or decorating, don't forget to leave your mark in the heart of your home.
Whether your kitchen is small, or your furniture is dull, it doesn't have to be a dull moment. Bespoke islands are made to fit, based around your requirements. Depending on the dimensions of your kitchen, there will always be something that can be recommended. You can add a shock factor, a wow factor or simply a warm welcome by choosing the perfect island for your home.