Online casinos:how has this industry become the primary source of entertainment.
With the constant development of the digital landscape, we have changed our playing habits and adopted new forms of entertainment. Online casinos are a true testament to that — their
popularity has only been growing, especially in the last decade or so. But how has this industry become the primary source of entertainment? If you want to learn more about it, and also see some of the funniest casino memes along the way, read on!
The Constant Development of the Casino Industry
Ever since they first appeared, online casinos have been pampering us with thousands of games, innovative features and the ultimate casino experience. As the industry develops, player requirements change accordingly. If casinos want to keep their users engaged, they need to introduce new and fun gambling opportunities. Fortunately, that's exactly what they've been doing. The following paragraphs explain why online casinos are growing in popularity and attracting more people every day.
Games That Meet All Tastes and Preferences
If you're a casino buff, there is one type of game you enjoy playing more than others. While land-based casinos have a limited selection of games, their online counterparts can feature every imaginable casino game, thanks to various algorithms and software they employ. Whether you enjoy a game of roulette, aka the 'Devil's Game', poker, or slots, you can take your pick in an online casino. If these platforms want to gain more loyal players, they need to adapt the game selection and offer a wide range of games to meet everyone's preferences.
Enticing Bonus Offers and Promotions
Online casinos wouldn't be as entertaining without bonuses that entice players to register an account. Whether it's a welcome bonus, a free spin bonus, or a match deposit promotion, you should use it — it can significantly improve your chances of winning!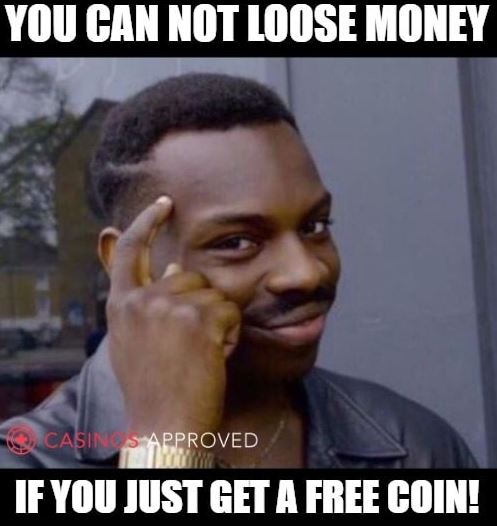 Nowadays, online casinos are trying to outdo one another, and bonuses are there to prove it — there isn't an online casino without some hefty bonus to attract new players. But, in the end, it's up to you to choose the one that will help you jumpstart your gaming experience.
The Possibility of Winning Big
Playing in online casinos can be fun, but on your lucky day, you can get your hands on some serious prizes. There have been numerous instances where people placed small bets and wound up with millions. Take, for example, the guy who won £6.3 million on his first visit to an online casino. All he did was place a £4 bet on a slot game. So, there is a thing called 'beginners luck' after all — you might want to give it a try.
You Can Choose When and for How Long You'll Play
Apart from bonuses, one of the greatest advantages of online casinos is their availability. Before, passionate players needed to visit a land-based casino — but nowadays, the fun is just a few clicks away. More importantly, if you want to play a quick game of poker, or spin a few slot reels, you can do it online and save precious time. You don't have to spend hours sitting behind a desk and wait for other players to make their move. With improved graphics and powerful technology, online casinos can give you an immersive gambling experience, even on your mobile device. The gambling industry has already gone through so many changes over time, but we are excited to see what online casinos will come up with next!