The catwalk queen welcomed her first child at 50 after, but the baby girl's name and father remain unknown.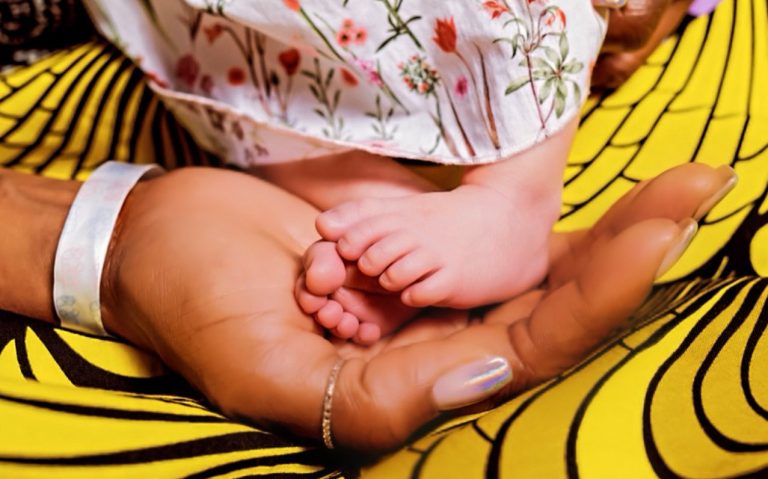 Supermodel Naomi Campbell announced she has become a mother to a baby girl. Yesterday the 50-yer-old model surprised everyone with the glad tidings. Nobody knew she was expecting a baby until yesterday and the identity of the father remains unknown.
Naomi Campbell reveals she is a mother
The new mum made the announcement on her Instagram account sharing a photo of her hand caressing a baby's feet. She wrote in the caption: "A beautiful little blessing has chosen me to be her mother, So honoured to have this gentle soul in my life there are no words to describe the lifelong bond that I now share with you my angel.
There is no greater love."
Many famous friends congratulated the 90s supermodel on the blessed event. Zoe Saldana commented: "Oh my goodness congrats lady! What a blessing!!!"
Fashion designer Marc Jacobs wrote: "Oh my God!!!! Today is the day?? How absolutely incredible. How lucky she is and how lucky you are! What a wonderful mother you will be. Blessings all around."
Edward Enninful, editor-in-chief at British Vogue, said: "Seeing the two of you together made my year. You will bring each other so much joy."
At the moment it is unclear if the model is in a relationship. Her last reported romanced date back to 2019, when she had a two-month affair with singer Liam Payne, after dating rapper Skepta.
The London-born model managed to become mother in her 50s, even though she has always desired to have a child. She previously spoke about motherhood several times, revealing she wanted to have children but not being in a hurry to start a family.
In 2017 Ms Campbell told ES Magazine: "I think about having children all the time. But now with the way science is I think I can do it when I want."
Then, in 2019, interviewed by the Wall Street Journal, she told that she didn't feel ready to become a mother.
READ MORE: