An Elvis Presley impersonator and a burger and potato chip wedding lunch, here's Lily Allen and David Harbour's ceremony.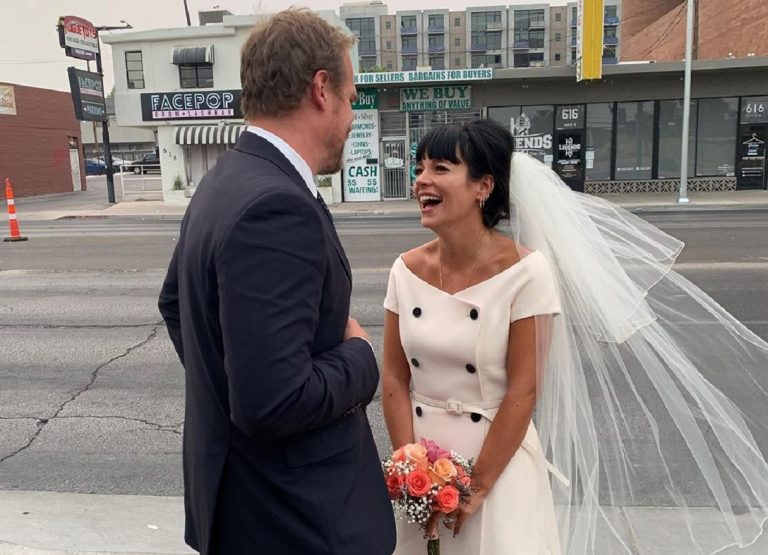 Lily Allen and David Harbour have confirmed their secret wedding and revealed it by showing photos of the event. The singer and her Stranger Things star were married at the Graceland Wedding Chapel in Las Vegas in a ceremony led by an Elvis Presley impersonator.
Lily Allen and David Harbour 's secret wedding
The two celebrities are posting some shapes of their special day on Instagram. The photo of Lily Allen in her husband's arms and beside Elvis excited the fans of the couple. It reached as many as 1139240 likes and 10338 comments.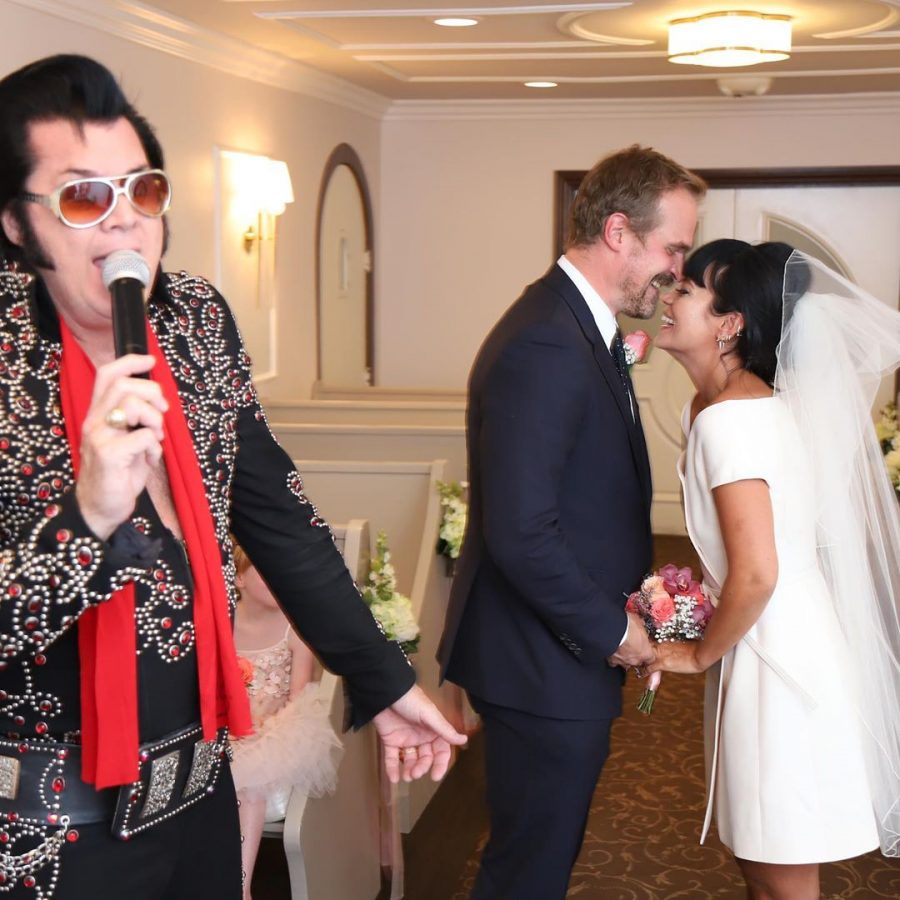 The 45-year-old man wrote under a photo "In a wedding officiated by the king himself, the people's princess wed her devoted, low born, but kind credit card holder in a beautiful ceremony lit by the ashen skies courtesy of a burning state miles away in the midst of a global pandemic. Refreshments were served at a small reception following."
The newlyweds celebrate their marriage with delivery from the US fast-food chain In-N-Out Burger. The "Smile" singer wore a white Bardot-style mini dress by Dior. They look shared a taste of their special day. Then in one image, the British singer is seen eating a burger in her wedding dress, while another shows the elated couple just moments after tying the knot.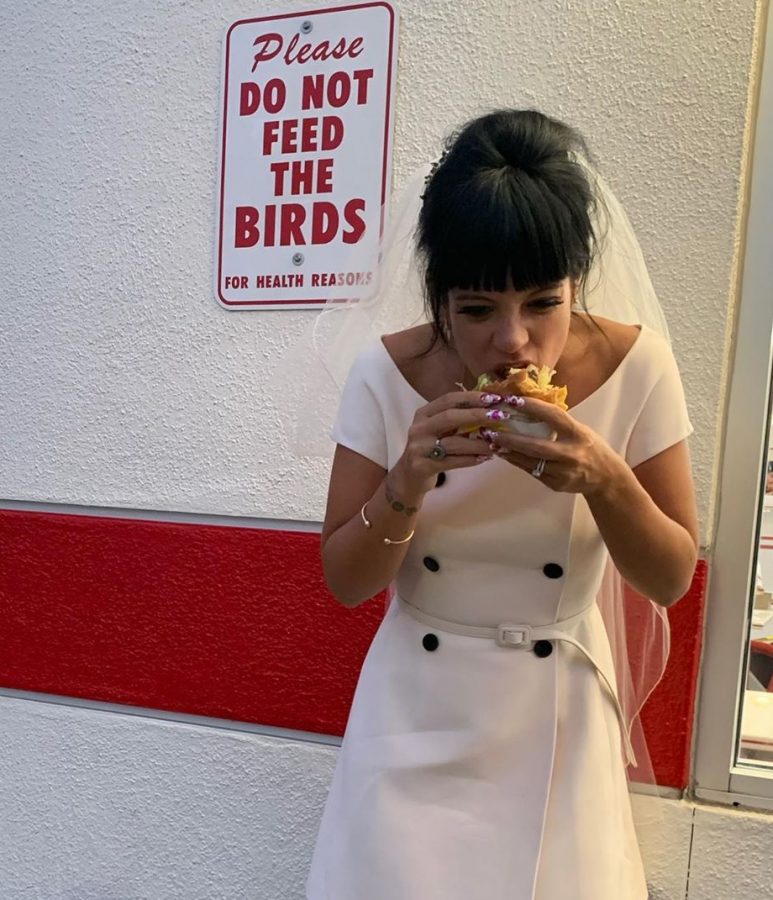 The previous relationships
Previously, Lily Allen was married to a builder, Sam Cooper and shares her two daughters. Harbour, who plays Jim Hopper in the hit Netflix sci-fi series, was previously in a relationship with Fantastic Beasts And Where to Find them actress Alison Sudol.