A hundred firefighters are currently on site to contain the flames.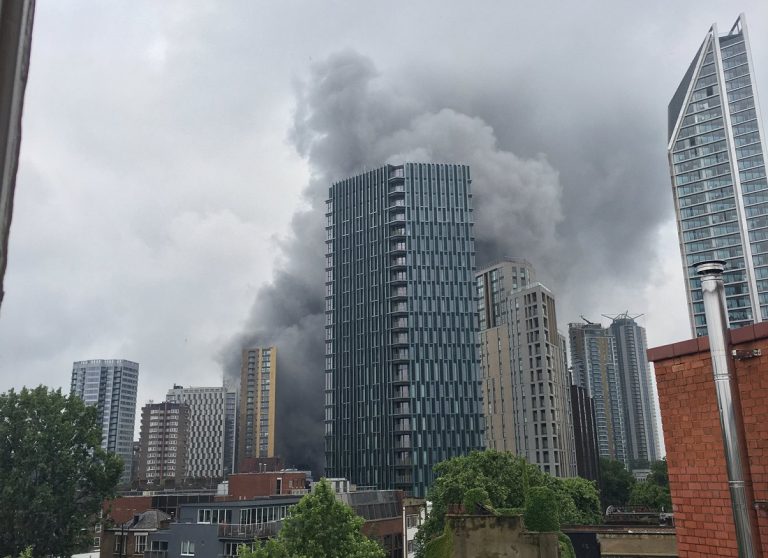 The images from across the Channel are spectacular. This Monday, early afternoon, a major fire emitting thick smoke and punctuated by an impressive explosion broke out near the Elephant and Castle London Underground station, located in the Elephant and Castle district of South London.
London: A spectacular fire and 70 firefighters mobilised
Ten fire engines and around 70 firefighters are attending a fire at railway arches near to #ElephantCastle railway station. Please avoid the area and close all doors and windows https://t.co/L7YXgTDzE0

— London Fire Brigade (@LondonFire) June 28, 2021
According to the British media, it is not yet known whether there were any casualties or injuries. However, one man was taken care of by the ambulance service at the scene.
Three commercial premises under the railway tracks near Elephant Castle station, south of the River Thames, caught fire, along with six cars and a phone box, London firefighters said on Twitter.
The fire brigade said 10 lorries and 70 men were being mobilised to contain the fire. People are currently advised to avoid the area and to keep their windows closed. At the moment, the fire is said to be under control.
Violent explosion
On Twitter, numerous videos and photos taken by witnesses have been shared, showing the violence of the explosion and the thick plume of smoke emanating from the area.
"We opened the window for a second because we could hear people screaming, and we felt something very, very strong. The smoke [was] dying down a bit… We heard an explosion," a resident told The Guardian.

"The incident is not considered to be of a terrorist nature", according to the London police, who had to close several streets to traffic. According to the transport police, the station has been evacuated and trains are not stopping.