Yesterday at Wembley stadium it took place the winning of the England team, this is its entry ticket for the quarter finals.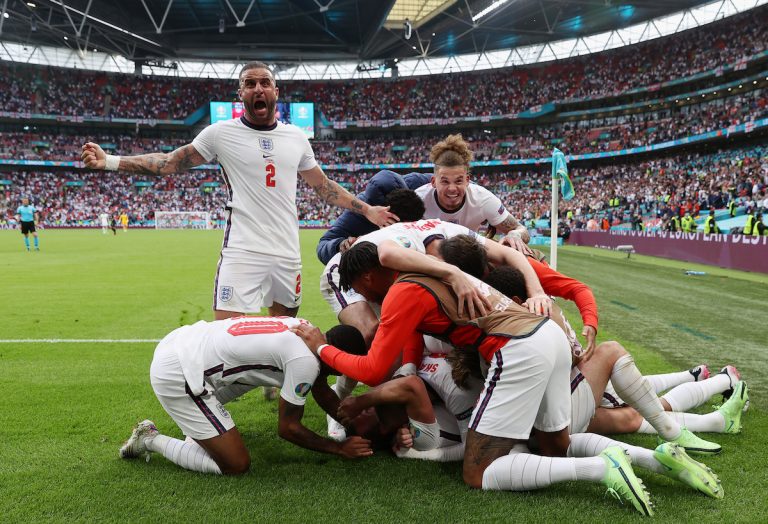 Yesterday night it took place one of the final matches of the round 16 for the UEFA EURO 2020. The match took place at Wembley and saw playing England versus Germany.
The England-Germany match is finally won by England
Winner of the match and passing to the quarter finals is the English team, scoring 2 goals. Germany was left with not even one chance of scoring a goal. Prior the game the English fans were actually pretty nervous as the team faced several losses during the years. Indeed, in 2010 during the World Cup, it took place the same match but saw Germany passing forward. At that time Germany won 4-1 against England. Still against Germany, they priorly faced a defeat during Euro 96 losing a penalty shoot-out. Finally during the World Cup in 1970 Germany scratched England during the quarter finals.
So we can say that, having Germany out of the games is a really a sigh of relief for the English fans. Following the match, hundreds of fans joined together and danced in a group at Trafalgar Square signing football chants. Other 40,000 fans were present at the national stadium, including the Duke and Duchess of Cambridge. After the winning the Royals twitted: "Incredible performance @England!"
On social media you could read only joyous messages celebrating the historic 2-0 win against Germany.
The next match seeing playing England is going to take place on Saturday 3rd of July at 21:00, having as opposing Ucraina.