Police have launched an inquiry to unveil what provoked the fire.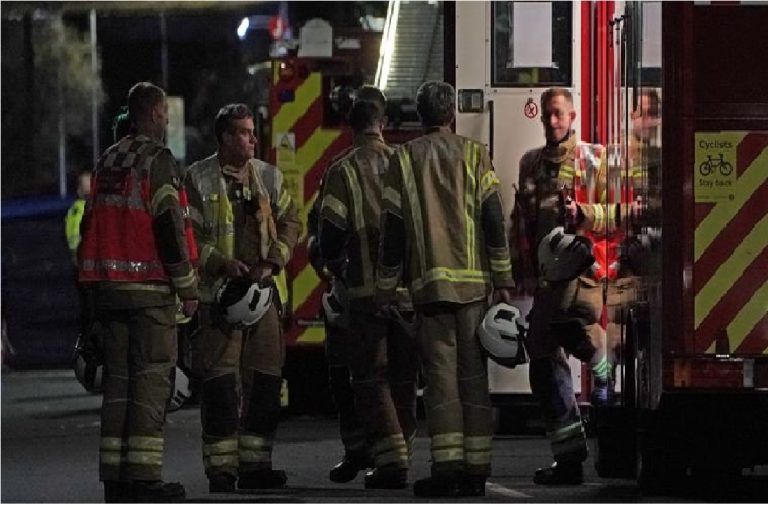 An "intense" blaze fire destroyed a house in London. The accident resulted in the death of four little kids.
Fire in south London, what has happened?
According to the first reports, the accident occurred at Collingwood Road, in Sutton (south London), on December 16th.
Firefighters were alerted at 6.55 pm.
The rescue team managed to find the four children trapped inside the building. Unfortunately, their health conditions were irremediably compromised.
The kids underwent emergency treatment. Then, the firemen drove them to the hospital.
Once there, doctors could do nothing but declare them dead.
According to the police, it is deemed that the four kids are related. They are all boys. Two of them are three years old and the others are four.
After the accident, London fire commissioner Andy Roe has explained the dynamics of the rescue operation: "Fire crews arrived quickly and located the children inside the property. They were brought out of the house and given immediate emergency care. The welfare of our staff involved in this incident is very important to us and all of them will be offered counselling as a priority."
Roe has also offered his condolences to the involved families: "This is an incident that has left everyone numb with profound sadness. My thoughts are with the family and friends of the children, the whole local community and all those who will be affected by this fire".
Fire in London, the investigation
Police have launched an inquiry to unveil what provoked the fire.
The Evening Standard has just reported the police have apprehended a woman, 27. She is currently under investigation for "child neglet". According to the rescue team, the kids were by themselves when the accident happened.
READ ALSO: