British Prime Minister Boris Johnson is attempting to tackle the scandal caused by pandemic partying by banning alcohol in government offices.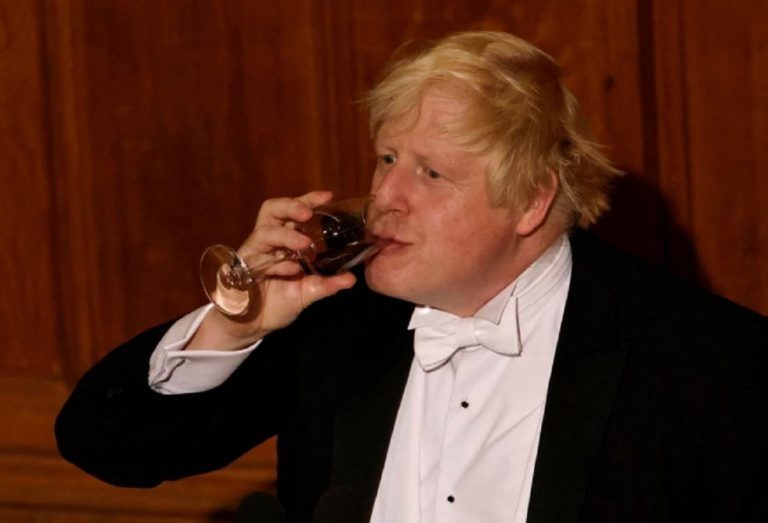 Boris Johnson to ban alcohol in Government offices. The Prime Minister is attempting to tackle the scandal of executive parties where members of the executive skirted restrictions at the height of the pandemic with this new measure.
Boris Johnson and his latest pandemic alcohol scandal
The British government is to ban alcohol consumption in its offices. This was announced on Sunday 17 January. This is a clear attempt by Prime Minister Boris Johnson to tackle the scandal caused by Downing Street parties in the middle of the pandemic.
The prime minister is thus trying to restore a reputation that has been badly damaged by the revelations, which have been dragging on for a month.
In recent days, the British press has revealed that Johnson and other members of the executive went to parties with music and alcohol. These parties did not respect the health restrictions imposed by the government itself. Some of these parties were held at the Prime Minister's residence, which is also his place of work.
Boris Johnson to ban alcohol in government
For his part, the Conservative leader is in the hot seat after being accused of "breaking the law".
That is why he will tackle the "party culture" of power in London. According to the 'Sunday Times', Johnson will announce several measures to clean up the scandal and wash the face of his government, including a ban on alcohol, as well as the expulsion of several officials, although no further details have been given.
However, Boris Johnson has publicly apologised and the scandal has continued to grow. The media uncovered that throughout the pandemic, the government has been holding "Friday night drinks parties" despite the fact that the restrictions imposed to curb the spread of covid-19 strictly prohibit this type of gathering. One such party even took place on a day of national mourning for the death of Philip of Edinburgh, husband of Queen Elizabeth II.
On a tightrope
"I can assure you that the Prime Minister is remorseful and deeply regrets what has happened". This is how the chairman of the Conservative Party, Oliver Dowden, explained it to the BBC. The government has commissioned senior civil servant Sue Grey to lead an internal enquiry into what happened. They want the report to be published in the next fortnight and its conclusions threaten to bury Johnson.