The British channel 'ITV' reports that there was a birthday party in Downing Street for Boris Johnson while he was in lockdown.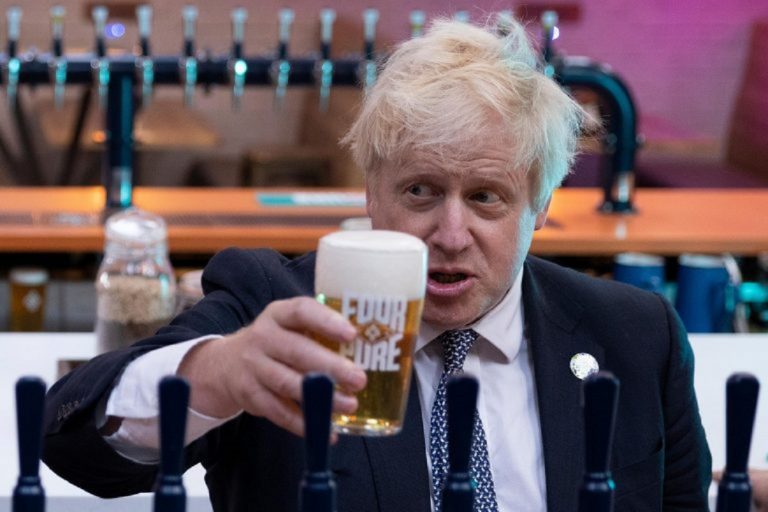 Boris Johnson is said to have celebrated his birthday in solitary lockdown. His party was reportedly attended by up to 30 guests. ITV' explains that there was a surprise party celebration for the 56th birthday of the Prime Minister in Downing Street.
This party took place at a time when his government banned indoor gatherings.
Boris Johnson may have skipped lockdown on his birthday
Another alleged Downing Street party during the pandemic emerges. On Monday 24 January, ITV News reports that Boris Johnson allegedly celebrated his birthday with up to 30 people during the UK's first ever lockdown.
This took place in June 2020. The fact is that at that time indoor gatherings were forbidden.
The British channel reports that it was the Prime Minister's wife, Carrie Johnson, who organised the surprise for him. She planned it on the evening of 19 June, Johnson's 56th birthday, as he was returning from an official event.
Boris Johnson's birthday in lockdown
According to information from the British channel, up to 30 people were reportedly present at the event. They celebrated in the Cabinet Room at Number 10. There was food and they sang 'Happy Birthday' to Johnson with a cake. According to Downing Street, quoted by 'ITV', some members of staff gathered "briefly" to wish a happy birthday to Johnson, who stayed for less than 10 minutes.
Downing Street
On the other hand, the channel explains that on the same day they welcomed friends of the Prime Minister's family inside his official residence. This, on the other hand, would also violate the rules, which Downing Street denies to others. Downing Street claims that the prime minister only received a small number of family members outside. If they confirm that this celebration took place, this birthday party would join the long list of celebrations held in Downing Street during the coronavirus pandemic in 2020.