The protest continue to spread around US after George Floy's death.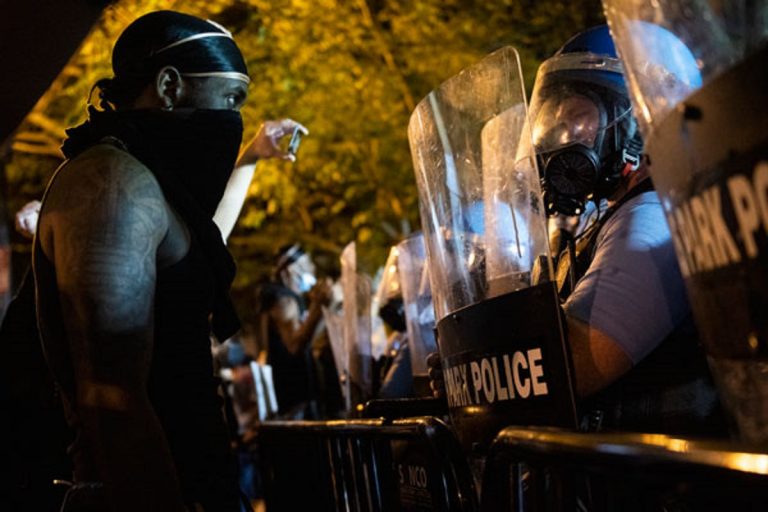 Protesters neglected imposed curfew to hit the streets. The rallies against police brutality still keep going, even continued to swell across the US. It has been eight night after the death of George Floyd.
Trump's hard punch
After President's speech about the threatened military action, violence seem to be more diluted.
On Tuesday night a Pawn shop was the target of looters with six people arrested in Austin, Texas, same in North Cahuenga Boulevard in Los Angeles based on local sources.
President Donald Trump has called for the National Guard or US military to inhibit on what he has called "hoodlums," "thieves" and "thugs" responsible for the violence, blaming state governors or local officials for failing to intervene.
Trump also tweeted Washington DC "was the safest place on earth last night" despite reports of rioters giving a different situation smashing windows with rocks and bats as police threw flash grenades.
Protests cover all country
Protesters in several cities were back to gathering peacefully in large numbers, including in Los Angeles, Washington and Philadelphia on Tuesday. "No justice, no peace" and "say his name, George Floyd," were the main slogans and signs, together with a silent vigil, of the thousands gathered to peacefully march up 86th Street in New York City.
Then in Houston, Mr Floyd's hometown, thousands gathered for a march organised by his friends and family. The streets were filled also on Hollywood Boulevard in Los Angeles. Solidarity gestures between protesters and officers outside Los Angeles Police Department headquarters.
George Floyd's death consequences
Floyd died after a white policeman, Derek Chauvin, kneeled on his neck for nearly nine minutes in Minneapolis on May 25. The video has been spread worldwide fostering revolts and bring to light the controversial issue of police brutality against African American people in US. The charge for the officer who knelt on Mr Floyd, 44-year-old, is third-degree murder and second-degree manslaughter. Also, the three other officers involved were not yet charged but already fired.
In Minneapolis, Roxie Washington, mother of Mr Floyd's 6-year-old daughter, Gianna, told that "I want everybody to know that this is what those officers took from me…., Gianna does not have a father. He will never see her grow up, graduate." she said with a broken voice.