Two men and a woman were shot dead and 15 injured in Vienna terror attack on Monday.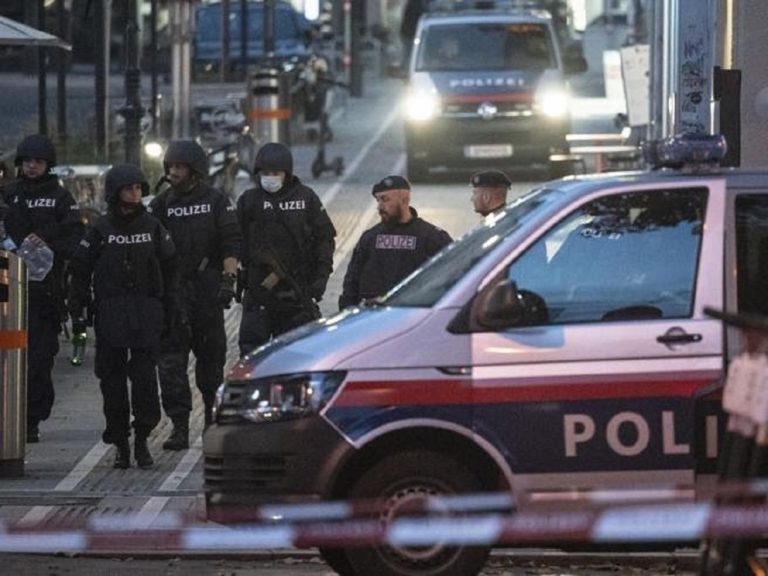 Authorities are asking people to stay indoors, to avoid public places and transport, as they are carrying out operations over the terror attack which killed four and injured many others.
Vienna terror attack: authorities ask people to stay indoors
A group of gunmen attacked Vienna in six different locations at 8 pm on Monday, leaving the city frightened and with four killed and at least 15 injured.
The group was shooting with rifles, leaving the city in a status of total shock.
The police killed one of the gunmen in the attack, others were arrested and one is still on the run. Interior Minister Karl Nehammer announced the men had 'sympathised with the militant terrorist group ISIS'.
He confirmed: "Our special police units have succeeded in taking out a heavily armed terrorist equipped with an automatic assault rifle and, according to our current state of knowledge, at least one perpetrator is still on the run… This is the hardest day for Austria in many years. We are dealing with a terrorist attack, the intensity of which we have thankfully not had to experience in Austria for a very long time."
Authorities are urging people of Vienna to stay at home as at least one gunman is still on the run and as this was a confirmed terror attack the city is not yet safe. People that were dining that evening described the scene as terrifying, a man said: "We heard the shots, and then it was said, lights off, doors closed… Then all the guests lay down on the floor. The fear among the guests was insane." Another told: "We saw the ambulances lining up. There were victims. Sadly, we also saw a body lying down the street next to us."
Austrian Chancellor Sebastian Kurz said the army will protect locations around the city so the police will be able to focus on anti-terror operations. "We are currently experiencing difficult hours in our republic. I would like to thank all the emergency forces who are risking their lives for our safety, especially today.. Our police will take decisive action against the perpetrators of this repulsive terrorist attack."
READ MORE: