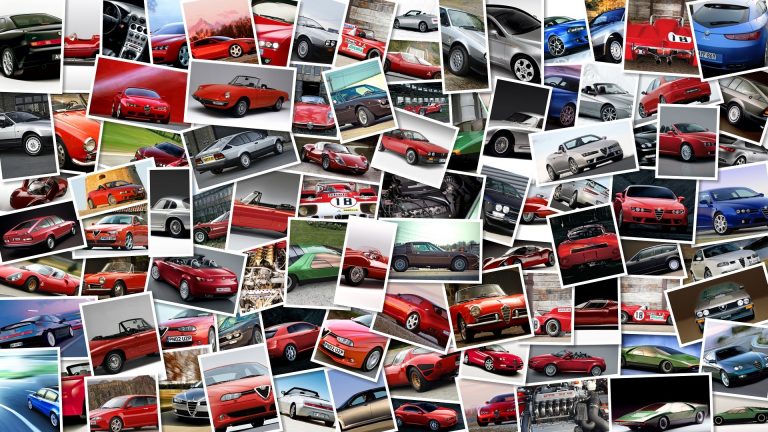 Making a surprise appearance at the 2011 EICMA is Piaggio's brand new X10, which went immediately in the spotlight because of its futuristic look.
Piaggio dubbed the X10 as 'the new flagship' for the Italian manufacturer, and it is expected to hit the showrooms in Spring 2012.
The model be available with three different engines – 125, 350 and 500 cc – to meet the most diverse needs.
The most remarkable highlights of the new range are the electronically adjustable rear suspension, dual ABS and ASR system, parking brake light integrated into the stand, on-board computer with LCD screen, backlit controls, large windshield, triple glove compartment and a quite generous boot.
Aesthetically, it is safe to say that Piaggio really put a lot of effort into making the X10 a very polished and elegant product: the front headlight assembly contains the poly-ellipsoidal element of the high-beam headlight, two complex surface parabolas of the low-beam lights and also turn indicators and that, crossing the front over the entire width, makes the "look" of the new Piaggio X10 unique.
Click on the 'Continue reading' link below to find out more about Piaggio X10 and the full technical specs of the 3 versions.
View Piaggio X10 at the 2011 EICMA photo galleryThe entry level model uses a 4-stroke, 4 valve single-cylinder 125, with liquid cooling and electronic injection.
Then there is the 350 cc engine, producing 34 hp and 32.
3 Nm of torque, while the 500 cc unit has an output of 40 hp and a peak torque of 42 Nm.
The chassis adopt a double-cradle solution made of high strength steel.
On the front there is a traditional type fork with a travel of 115 mm, while on the rear both 125 and 350 versions are fitted with a double-acting double hydraulic shock absorber with preloading adjustable to 4 positions and stroke of 100mm whereas the 500cc X10 uses a rear single shock absorber with electrically adjustable preloading, located on the right side of the vehicle, which receives the load of the wheel through a lever.
The three models share a 15″ 5-spoke wheel rims on the front (tyre 120/70) and a 13" on the rear (tyre 150/70).
Piaggio X10 is equipped with a sophisticated braking system with dual disc of 280 mm on the front and single disc of 240 mm at the rear, standard equipped with the combined braking system, and, on option, the ABS/ ASR double system (Acceleration Slippery Regulation).
As for now, no word on the price.
Piaggio X10 500 – Technical SpecificationsEngine: Single-cylinder 4-stroke dual spark plugEngine capacity: 492 cm³Bore x Stroke: 94 x 71 mmTiming: 4-valve single overhead camshaft (S.
O.
H.
C.
).
Cooling: LiquidLubrication: Wet sumpStarter: ElectricGearbox: Speed CVT with torque serverClutch: Automatic dry centrifugal clutch with vibration dampersChassis: Double-cradle chassis in high strength steel tubeFront suspension: Hydraulic telescopic fork, Ø41 (115 mm travel)Rear suspension: Double-acting hydraulic single shock absorber with adjustable preloading, electronically controlled spring.
Axial travel 89 mm – wheel vertical travel 114 mmFront brake: Hydraulic with dual stainless steel disc Ø 280 mm and double piston floating calliperRear brake: Hydraulic with stainless steel disc Ø 240 mm and double piston floating calliperFront tyre: Tubeless 120/70 – 15"Rear tyre: Tubeless 150/70 – 13"Length: 2250 mmWidth: 790 mm (without mirrors)Saddle height: 760 mmWheelbase: 1633 mmTank: 15 litres (including 2 litre reserve)Emissions: Euro 3Piaggio X10 350 – Technical SpecificationsEngine: Single-cylinder 4-strokeEngine capacity: 330 cm³Bore x Stroke: 78 mm x 69 mmTiming: 4-valve single overhead camshaft (S.
O.
H.
C.
) roller rockersCooling: LiquidLubrication: Dry sumpStarter: ElectricGearbox: Speed CVT with torque serverClutch: Automatic centrifugal multi-disc oil bathChassis: Double-cradle chassis in high strength steel tubeFront suspension: Hydraulic telescopic fork, Ø35 (115 mm travel)Rear suspension: 2 double-acting hydraulic shock absorbers with adjustable spring preloading in 4 positions.
100 mm vertical wheel travelFront brake: Hydraulic with dual stainless steel disc Ø 280 mm and double piston floating calliperRear brake: Hydraulic with stainless steel disc Ø 240 mm and double piston floating calliperFront tyre: Tubeless 120/70 – 15"Rear tyre: Tubeless 150/70 – 13"Length: 2250 mmWidth: 790 mm (without mirrors)Saddle height: 760 mmWheelbase: 1621 mmTank: 15 litres (including 2 litre reserve)Emissions: Euro 3Piaggio X10 125 – Technical SpecificationsEngine: Single-cylinder 4-strokeEngine capacity: 124 cm³Bore x Stroke: 57 x 48.
6 mmTiming: 4-valve single overhead camshaft (S.
O.
H.
C.
)Cooling: LiquidLubrication: Wet sumpStarter: ElectricGearbox: Speed CVT with torque serverClutch: Automatic dry centrifugal clutch with vibration dampersChassis: Double-cradle chassis in high strength steel tubeFront suspension: Hydraulic telescopic fork, Ø35 (115 mm travel)Rear suspension: 2 double-acting hydraulic shock absorbers with adjustable spring preloading in 4 positions.
100 mm vertical wheel travelFront brake: Hydraulic with dual stainless steel disc Ø 280 mm and double piston floating calliperRear brake: Hydraulic with stainless steel disc Ø 240 mm and double piston floating calliperFront tyre: Tubeless 120/70 – 15"Rear tyre: Tubeless 150/70 – 13"Length: 2250 mmWidth: 790 mm (without mirrors)Saddle height: 760 mmWheelbase: 1621 mmTank: 15 litres (including 2 litre reserve)Emissions: Euro 3