The low-cost airline has reported a massive loss from the pandemic (about 200 million euros) and now fears the second lockdown.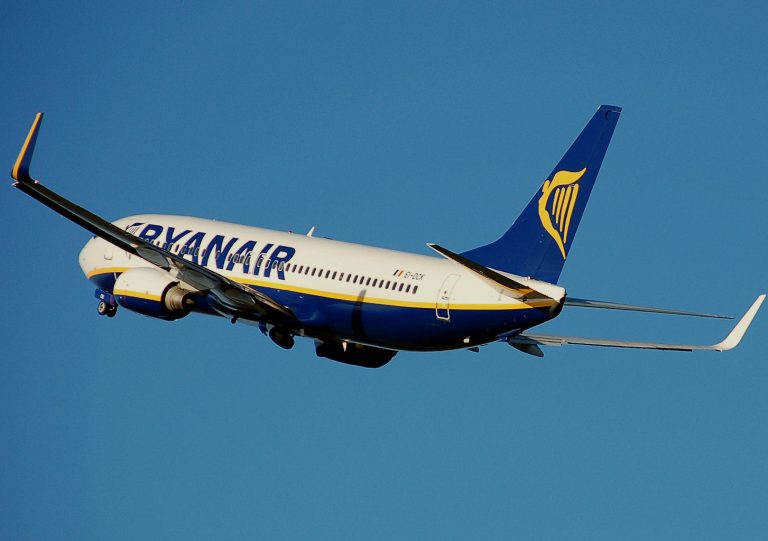 Ryanair's CEO Michael O'Leary has announced six-month losses of 197 million euro, the equivalent of £178 million in the past 6 months.
Covid, Ryanair lost nearly 200 million euro
The Irish airline confirmed its revenue fell 95% as passengers diminished by 99%. Although they decided to reduce costs by 85%, Ryanair's boss had to report a net loss of 169 million, compared to the £221 million profit registered last year. Coronavirus grounded the airline for about four months when governments around Europe decided to impose travel restrictions and lockdowns. During those months, the Irish low-cost airline operated rescue flights for several EU governments repatriating passengers, then started flying normally again only in July. The airline had confirmed the group's biggest fear would have been a second wave of coronavirus as that would be worrying for them as well as for other airlines. Analyst Adam Vettese said: "Coronavirus has caused a level of disruption and destruction the likes of which we have never seen in aviation's century-long history before."
"Shareholders in airlines will have to get used to depressed profits, lower passenger numbers and share price uncertainty for the foreseeable future. One positive for Ryanair is that it has a large level of cash on its balance sheet. But if passenger numbers are down for an extended period of time, then this financial safety net will soon disappear."
Ryanair's CEO Michael O'Leary called a second lockdown a 'cover-up for political mismanagement' and said: "Lockdowns don't address the issue. You can't keep bouncing an economy in and out of lockdown…We need to learn to live with this virus until a vaccine is available." The CEO confirmed the low-cost airline has 4,5 billion euros in cash and it would survive the crisis as soon as it is not for an extended period of time.
READ MORE: