A real beauty solution: let's see what is important to look for when buying a hair dryer stand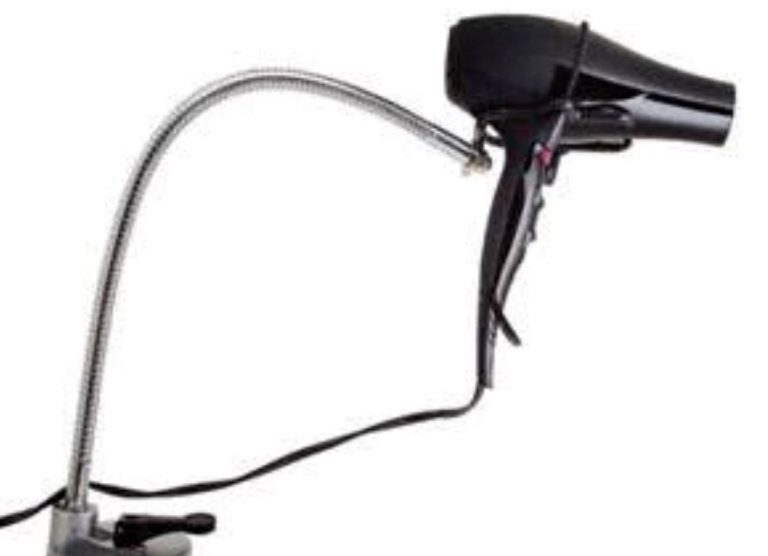 The hair dryer stand is a very useful beauty storage solution. It will ensure that you never trip over a rogue wire or drop your pricey hair dryer ever again. So, if you presumed that wall-mounted hair dryer stands belonged in pro salons only, you'll also be surprised that home hair dryer stands can be incredibly affordable.
But, let's see below what are the most important characteristics that you should look for when buying a hair dryer stand.
Easy to use
First of all, you should choose a hair dryer that allows you to pop your blow dryer in and out easily. The hair dryer holder part of the stand should allow you to use any size of hair dryer. It should also hold the hair dryer securely, so that it does not slip out once the neck is angled. Moreover, try to look for ones with a flexible neck that will bend at any angle you want. This will allow you to direct the hair dryer up, down, and at any angle needed. About this, you should evaluate the neck of your hairdryer, in possible. So, before purchasing it, make sure it is easy to angle and that it stays in place in the position that you prefer.
Stability
Secondly, it is important to choose a stand that is secure and stable while using it. It is possible, infact, that you bumb it while doing your hair, for example. So, look for a stand that has a pressure grip lock on the bottom, in order to secure itself firmly when in use. Moreover, the pressure grip lock should lock firmly in place whether you use it on the floor or on the counter top.
Adjustable height
One of the main problems people evaluate when looking at hair dryer holders is their height. It is important to select one that has an adjustable height, especially if you are a tall person. This will allow you to blow dry your hair comfortably, without having to bend at the knees and straining your back while styling.
Storage
It is important to be able to store the stand away easily, especially if you have limited room in your bathroom. Choose one that will fold up and back away easily, without taking up too much space.
Portability
If you travel a lot, being able to take it with you wherever you go is a nice advantage. Never again will you have to struggle to get your hair looking how you want whether at home or away. The hair dryer stand gives you a hands free advantage to have great looking hair every time you blow dry it.