The Met Office has issued a snow warning lasting over 40 hours until 9pm Thursday- as some communities could also be 'cut off'.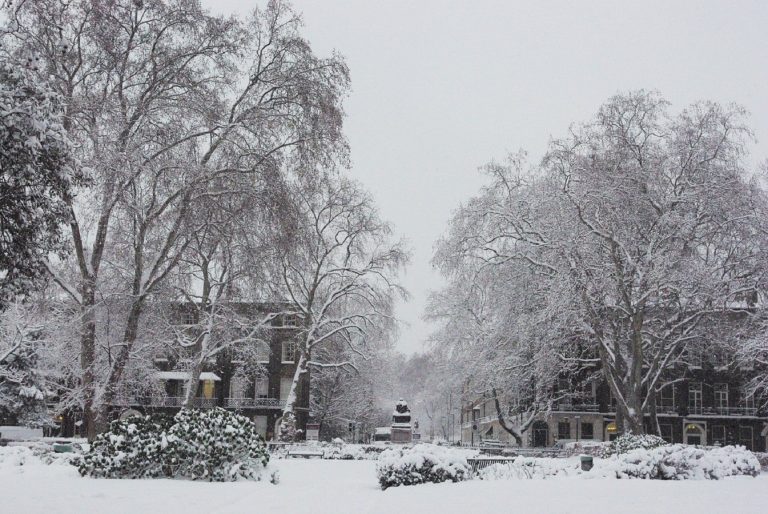 Weather in Britain is going to get stormy. The Met Office issued a snow warning starting Wednesday morning and lasting until 9pm on Thursday.
40-hours snow warning issued
The Met Office has warned Britain of the possibility that some rural communities could 'become cut off' amid the strength of the storm, as weather charts show wind gusts getting up to 40mph.
A rain warning was also issued for Northern Ireland starting tomorrow at 3am and lasting until 9am on Thursday.
People fear another Beast from the East could hit Britain, as forecasters say freezing cold has moved overnight causing the big temperature drop. Northern England and Scotland have seen ice warnings issued yesterday afternoon, which will last until 11am today.
Alex Deaking, Met Office forecaster confirmed rain and ice will move in across the country. He said: "A big contrast in temperatures and a big contrast in weather through Tuesday – rain and damp across much of England and Wales".
"Across northern Britain plenty of sunshine but there is that ice risk in the morning – still some wintry showers moving in across the far north." Then rain and snow will hit Britain as a consequence, Deaking confirmed it will actually become 'quite a big player in our weather in the middle part of this week'. He continued: "Pushing back eastwards during Tuesday evening, bringing some heavy rain to Northern Ireland on Wednesday and as it hits the polar air, we could start to see some heavy snowfall."
READ MORE: