Schools could lengthen the day or shorten the summer break to give kids more time to catch up on learning lost to the lockdown, Gavin Williamson said.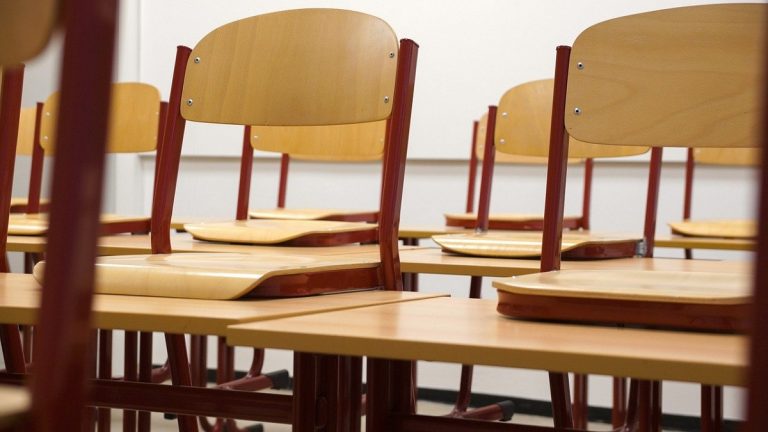 Gavin Williamson suggested that schools could lengthen the day or cut the summer holiday to give the kids more time to catch up on learning lost to the lockdown. He is looking at the whole expanse of what we can do to help children have extra teaching time over fears millions will be left behind.
Schools re-open: extend the day or cut summer holiday?
The Education Secretary refused to rule out measures as schools extending their day or returning during the summer holidays to make up for the lost time.
Boris Johnson declared, "When schools re-open on March 8, I want to make sure no child is left behind as a result of the learning they have lost over the past year." Under new plans, teachers might be cut short holidays to help secondary kids with face-to-face lessons before the new school year starts in September. Ministers desire Year 7 pupils to get first dibs on classes but say they will leave it up to headteachers to pick who should get priority. England's schools will get an extra £200million to pay teachers to staff the classes. It can also include sport and other activities.
Mr Williamson was pressed this morning on whether the extra cash used to extend the school day or shorten the summer break. He said, "We're looking at a whole range of different actions. What we wanted to do is give schools the extra resources to take action immediately. The best support we can do is seeing children back in the classroom on March 8. Something all parents want to see, all children want to see, and teachers want to see."
Asked if he expects schools to be open in the summer, he replied that the government giving schools the right of being able to bring this funding. The government always see schools up and down the country doing so much of this. "I would hope that all schools can do that. Take advantage of funding that's available, the target that resource at those children who are most needed," added Mr Williamson.
What it does do is it gives schools the extra resource to be able to give extra pay for teachers to do overtime, support staff to do overtime, to help them assist with children to do that extra learning, that extra bit of education, that extra support that goes the extra mile and helps children to be able to bounce back from this pandemic, revealed his.
Mr Williamson also said an extra two hours of tutoring over 12 weeks can help a child reach up on up to five months of lost learning. It is understanding that ministers have acknowledged extending the school day but it would be also complicated.