At Crawley College a suspected gunman fired from a blank pistol at a lecturer and stabbed in the hand another one. This happened on Monday, April 26.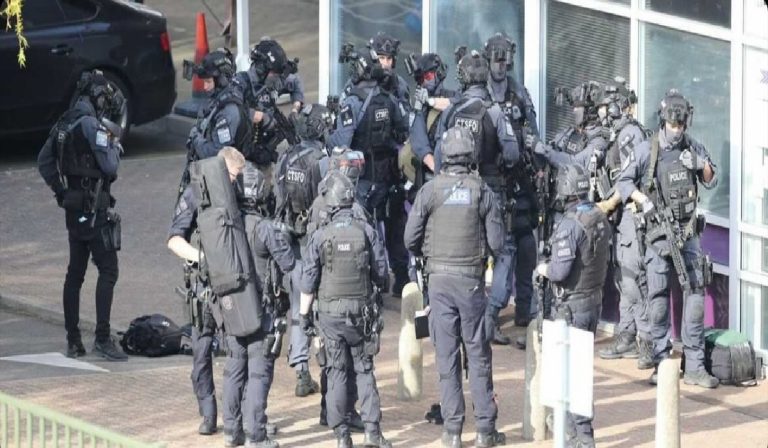 Fear spread through Crawley College when a suspected gunman, who was also armed with a knife, stabbed one college lecturer in the hand and fired from a blank pistol at another one. Other professores barricaded their classrooms doors. This happened on Monday, April 26.
The testimonials of the suspected gunman at Crawley College
Teenagers ran into classrooms for shelter. One of them praised their "brave teacher" for barricading the classroom door. Various students' said that they saw the suspected gunman wearing a black hoodie and a mask. He was waving the pistol in his hand, and at some point he also fired a teacher. Luckily, it was a blank pistol, and the teacher didn't get hurt.
Moreover, the gunman was shouting: "Run for yout lives! Run, run!". Everyone was quite terrified, because they didn't know that he wasn't shooting live bullets.
Another teacher was praised because he wrestled the gunman to the ground. A spokesperson for the college said that two members of the staff suffered minor injuries during the attack, and they will make a full recovery."
The police arrived just a few minutes later and evacuate the College; at 6pm police snipers were seen on the roof of the college.
The words of the police
An 18-year-old man has been detained: his firearm and a knife were seized.
Local officers contacted counter-terror specialists, but then they announced that the incident is not considered terrorism. However, bomb disposal units were seen arriving at the college.
Chief Superintendent Howard Hodges said: "We continue to have a large policing presence in Crawley and are appealing for anyone with information to come forward. All lines of inquiry are open at this stage."
Officers received multiple calls shortly after 3.10pm of reports of gunshot fire at the college. The 18-year-old who has been detained remains in custody.