Police searches for witnesses of the shooting that occurred near Consort Rd on Sunday morning.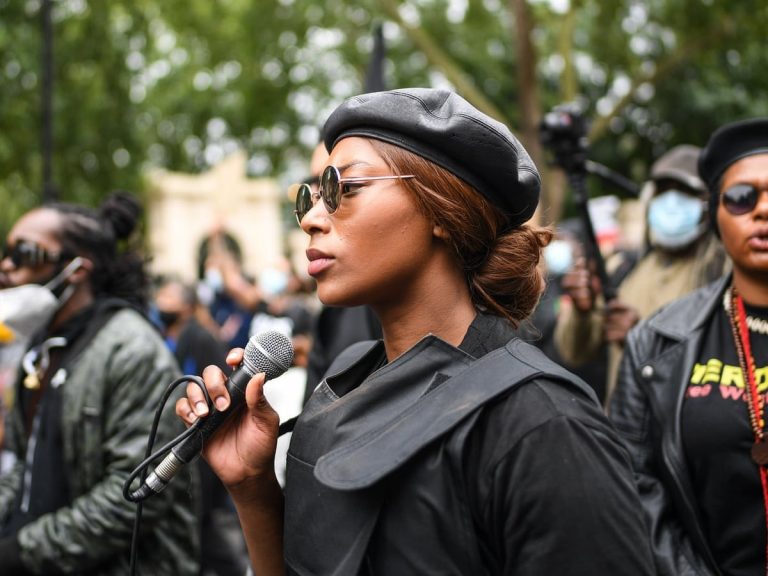 Sasha Johnson, a prominent black equal rights activist is now in intensive care. The Black Lives Matter (BLM) activist was shot in the head in Peckham on Sunday morning. Although the police haven't already released the identity of the woman, other sources identified the victim.
The Taking the Initiative Party (TTIP) wrote on Instagram: "It is with great sadness that we inform you that our own Sasha Johnson has been brutally attacked and sustained a gunshot wound to her head. She is currently in intensive care and in a critical condition."
Ms Johnson, who graduated with honours from Oxford university, is politically and socially active and works in community support. The 27-year-old is also mother of two.
The Metropolitan Police reported officers found the woman, alarmed by reports of gunshots in Consort Rd shortly before 3 am. The Met believes the shooting took place near a house where there was a party. But the motive and who shot the BLM activist is still unknown.
That's why police urge any eyewitness to come forward. Although investigation are well underway, it is "crucial" that anyone who saw anything suspicious in that area in the early hours of Sunday gets in touch with the police.
Detective Chief Inspector Jimi Tele claimed: "This was a shocking incident that has left a young woman with very serious injuries. Our thoughts are with her family who are being provided with support at this terribly difficult time."
Then, he added: "Finally, I recognise that this incident will have shocked those in the local community and further afield.
I would ask people to avoid speculating as to the motive or the circumstances behind it."