Here's where and how to buy the denim dress you saw today on Holly Willoughby.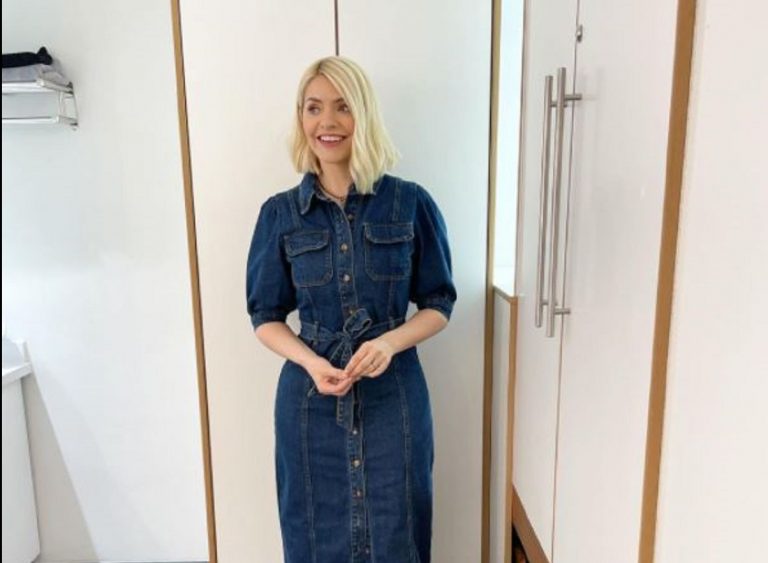 For today's This Morning episode Holly Willoughby opted for a dress that will surely become a summer trend. As denim is one of the biggest trends of 2021, this morning the TV host showed off in a denim dress.
The mid-length and tight dress featured a row of buttons that run from top to the bottom.
The popular ITV presenter's outfits are always loved by viewers. Her dress choices often turn into a trend and this item will surely be a must have for the upcoming summer season.
Voir cette publication sur Instagram

Une publication partagée par Holly Willoughby (@hollywilloughby)
The denim dress she chose to wear today, is indeed suitable for any occasion. It is stylish and casual at the same time, making it a good option for both day and night outfits.
The dress Holly Willoughby wore today is from high street retailer Warehouse. It is currently available online at the price of £55.20.
She left the top button unbuttoned and tied the dress belt in a bow in order to flatter and enhance her silhouette. Then, she decided to pair the denim dress with nude heels, that immediately made the outfit more elegant.