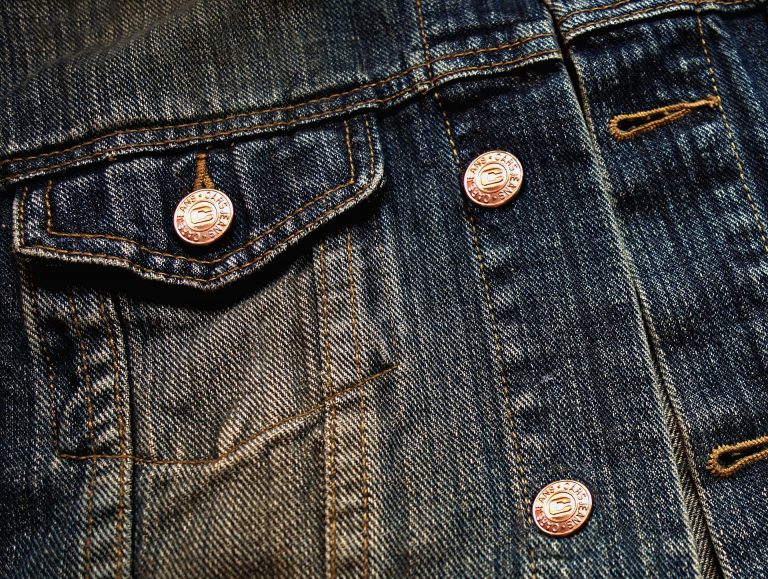 Lockdowns made everyone re-discover comfy clothes and now people seem to be loath to give up with confort. Luckily, in the last few seasons fashion brands have opened doors to casual, especially for cover-ups. And that's how denim jacket has become one of the major trends for 2021.
From Alexander McQueen to Balenciaga, Balmain, Celine, Burberry and Dior, almost all main brands have proposed a re-intepretation of one of the most classic items, the denim jacket.
So, forget about the 90s-inspired oversized faded jean jackets that ruled in the last few years. Now the keyword is "mix" everything, from fabrics to styles and here are four ways to wear denim this summer.
Crop it or drop it
Cropped denim jacket will be one of the main trends for this summer. Paired with high-waisted jeans or skirts, this item will lengthen the legs and accentuate the waistline.
Make denim indigo again
Since late-90s and early-00s fashion is back on-trend, it's also time to bring back the slim-fit indigo jackets and pair them with straight-cut indigo jeans.
When in doubt choose pink
If you're looking for a colorful twist, then go for a pink denim jacket as seen on Chanel runway. Since pink is always a good idea, a pink jacket will be perfect with both a floral pattern and neutral tones. It will always give you a girly vibe, whether paired with a dress or minimal knitwear.
Longline denim jacket is here to stay
Longline denim jacket could be a great option, if you are tired of the regular one. Who told that denim fabric can't be used for trenches or utility jackets? Most fashion brands are re-imagining denim jackets from all points of viewand longline trend will definitely have a long life.
READ MORE: