Despite the great success of the vaccination programme among the over-25s, the increasing number of cases in certain areas may lead to an extension of restrictions.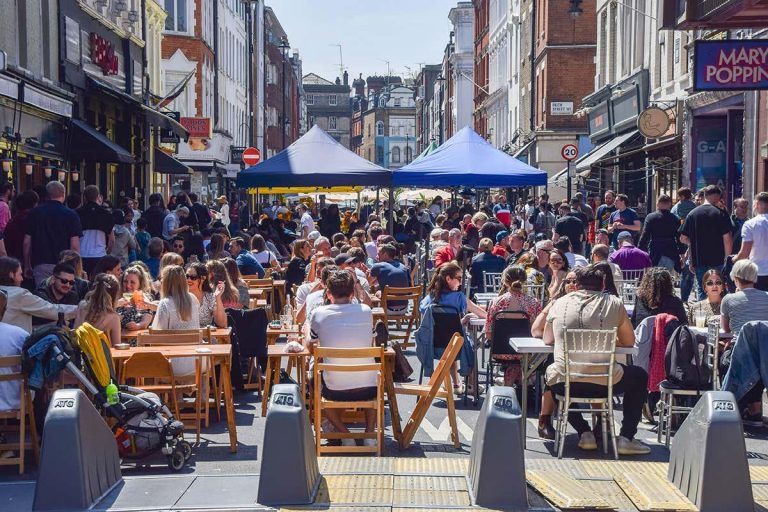 The end of lockdown may be delayed in fears of an increase of cases. The fourth step of Boris Johnson's roadmap is set to begin on June 21. But the increase of Covid-19 cases is causing a lot of uncertainty.
According to reports of a Whitehall source, the Treasury has foreseen numerous emergency coronavirus support packages in the Budget. Those support packages should help to face a delay to the plans and an extension of lockdown.
Will the end of lockdown be delayed?
Meanwhile, Tory MP Sir Charles Walker, a lockdown-sceptic, expressed his concerns. He tried to dissuade Prime Minister Boris Johnson from delaying the end of coronavirus restrictions. He told BBC Newsnight: "There will be a huge wave of disappointment across the country if we don't open up on June 21.
"The delay could be two weeks, a month, but I think the real issue here is if we can't open up the economy at the height of summer then I think we are facing the very real prospect of more forced lockdowns in the autumn. I just don't see how we can avoid that. The goalposts – as we've always said, it's a well-worn cliche – are moving."
Earlier, Jeremy Hunt, chairman of the Health and Social Care Committee and former Health Secretary, noted that any delay in the roadmap would take only a couple of weeks, thanks to the successful vaccination programme. He also revealed he feels "quite optimistic that we are going to see the restrictions lifted."
Mr Hunt told Times Radio: "If freedom day ends up being put back a couple of weeks so we can get more people double-jabbed, I think it will only be a temporary setback."
Health Secretary Matt Hancock said deciding whether prolong or not the restrictions beyond June 21 it's a "challenging decision".
Greater Manchester's current situation
Mr Hancock also added that a "strengthened package of support" is ready for Greater Manchester and Lancashire, along the lines to that for Bolton. Precautionary measures interest 5.7 million people at the moment. Even though, Andy Burnham, mayor of Greater Manchester, called them "not a lockdown" but an "advice".
The Government recommends people living in the areas where Delta variant cases are increasing, to meet outside instead of inside. Recommendations include respect of social distancing and discourage traveling to and from affected regions.
The governmental aid will provide a military support with testing and supervised in-school testing. The aid programme also aims to improve the communication with disadvantaged groups. In addition, local directors of public heath can reintroduce face masks in communal areas in school.
Mr Burnham also urged ministers to supply more vaccine doses ahead of schedule. During a press conference, he said: "Obviously what we're seeing here is a localised approach to messaging, more localised support on testing and on tracing and isolation. We are also saying that also should apply to vaccination.
"We are not asking for any more vaccine here than our fair share. What we are asking for is the bringing forward of Greater Manchester's supplies, so that we can run a surge vaccination programme over the next three weeks."
The Glastonbury-style rush to vaccine
After the extension of the vaccine programme to the over-25s, almost 500,000 jabs were booked on Tuesday. The roll out of the vaccine for younger age groups sparked a "Glastonbury-style" rush with incredible features. NHS England reported that 439,000 people had booked an appointment in five hours, by midday on Tuesday.
NHS England chief executive Sir Simon Stevens commented: "This encouraging Glastonbury-style rush for appointments has already now seen hundreds of thousands of people between 25 and 29 book in for their NHS Covid jabs, as more vaccine supplies continue to come on line.
"Pleasingly this suggests strong enthusiasm for vaccination amongst people in their 20s, following hard on the heels of the millions of others who've already taken up our offer."