Prime Minister Johnson addressed the nation after two cases of Omicron variant were discovered in the UK.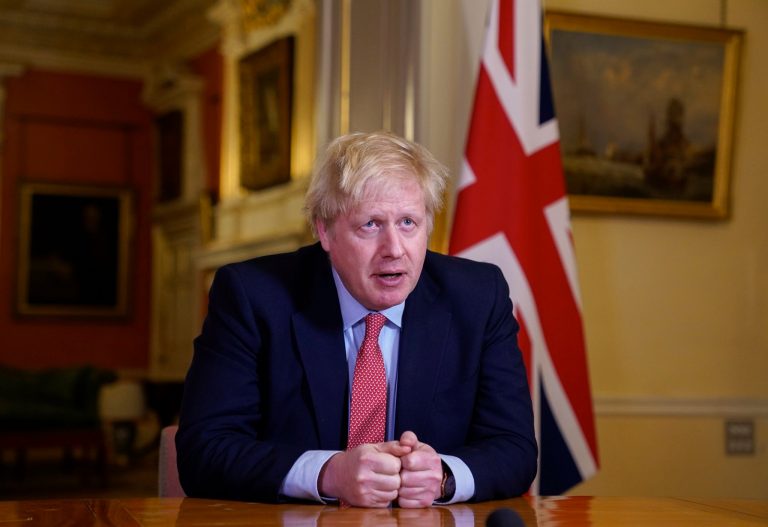 The UK is again raising its defences after two cases of the Omicron variant were detected. The announcement came from British Prime Minister Boris Johnson, who said during his address to the nation that anti-contagious restrictions would be introduced again.
However, Johnson said he was 'confident' that Christmas 2021 could be better than the previous one'.
Johnson tells The Nation: "We don't know how effective our vaccines will be"
Boris Johnson devoted a lot of thought to vaccines, saying that although it is not known how much protection they might offer against the Omicron variant at present, they might be able to offer protection:
"We don't know how effective our vaccines will be, but we have good reason to believe that they will provide at least some protection".
Johnson speaks to the nation: stricter rules for entering Britain
In order to counter the rapid spread of the Omicron variant, Prime Minister Johnson has announced that the rules for entering the UK will be tightened further. The person will have to undergo a compulsory molecular test, and will then have to stay in quarantine until the result is received.
However, travel will not be curtailed because the restrictions will not stop the spread of the virus, but rather slow it down, he said. In addition, it will be compulsory for people to wear masks on public transport and in shops.
Johnson speaks to The Nation, Patrick Vallance: 'That's why Omicron is a concern'
Meanwhile, the UK's chief scientific adviser Patrick Vallance explained at a press conference that the Omicron variant has been shown to be dangerous because "it is the combination of transmissibility and the potential to evade vaccines to some degree because of the number of mutations".