President Trump has been accused of inciting violence after the riots that took place in the US capital on Wednesdsay.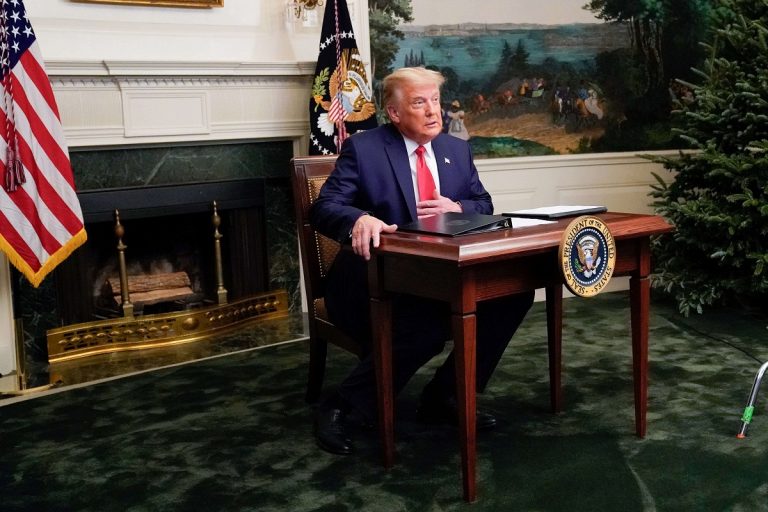 In the end, Trump had to condemn the Capitol attack that took place on Wednesday, January 6th. US President defined "heinous" the riots, hoping for a reconciliation.
Finally, Capitol attack criticised by Trump
Initially suspended from Twitter and now back on the social media, President Trump assured there will be an "orderly" transition of power.
"My focus now turns to ensuring a smooth, orderly and seamless transition of power. This moment calls for healing and reconciliation". Indeed, for the first time, Trump publicly ackownledged his defeat. In fact, he always refused to concede the victory to Joe Biden.
"Now Congress has certified the results a new administration will be inaugurated on Januarty 20th". He said in a video message.
Anyway, his defeat reconsideration may have happened too late. Indeed, Democrats, including House Speaker Nancy Pelosi, are asking for his removal from presidency, by impugnign the 25th amendement.
Also Senate Democratic leader Chuck Schumer is supporting Nancy Pelosi's request. Both of them are urging Mr Pence to remove Trump for "his incitement of insurrection. The President's dangerous and seditious acts necessitate his immediate removal from office".
Otherwise, Mrs Pelosi suggested she would summon the House to start the second impeachment proceeding against Trump.
Through his unfounded claims and tweets about electoral intrigue, Trump wound up supporters, that on Wednesday gathered outside the Capitol and swarmed it, interrupting the certification of Biden's victory. As a result, four people have died: one has been shot and three due to medical emergencies.