Fear in the center of Madrid for an explosion in Calle de Toledo. At the moment there is no information on the causes or any injuries.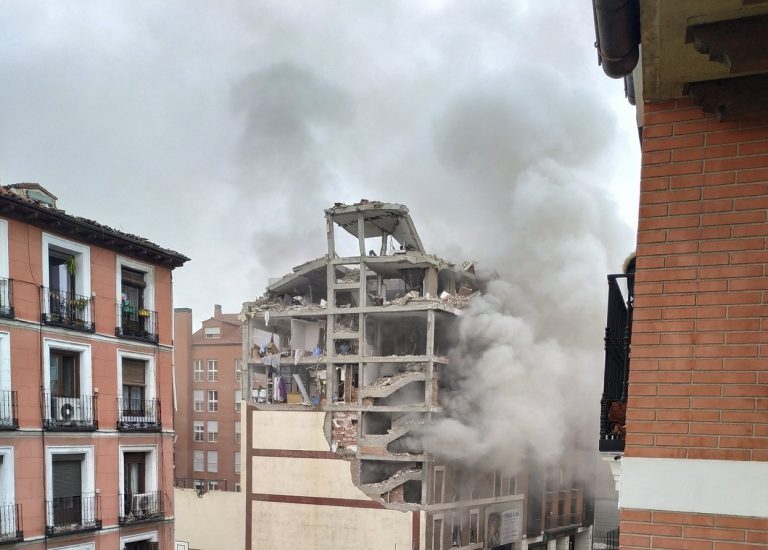 A strong explosion destroyed a building in the center of Madrid, shortly after 15 Wednesday, January 20. It is a building located at 98 Calle de Toledo, in the La Latina district. At the moment the causes remain unknown, but the most likely hypothesis, at the moment, remains that of a gas leak.
Strong explosion in the center of Madrid
Two witnesses told Reuters Agency that they heard a loud explosion. The building is severely damaged, especially on the upper floors. According to the Spanish newspaper El Paìs, the property of the building involved claimed that there were no casualties or injuries. The area has been evacuated and isolated and rescue operations are underway.
9 dotaciones de @BomberosMad y 11 unidades de @SAMUR_PC se han desplazado a la calle Toledo tras la explosión en un edificio. pic.twitter.com/lkAnX3X55t

— Emergencias Madrid (@EmergenciasMad) January 20, 2021