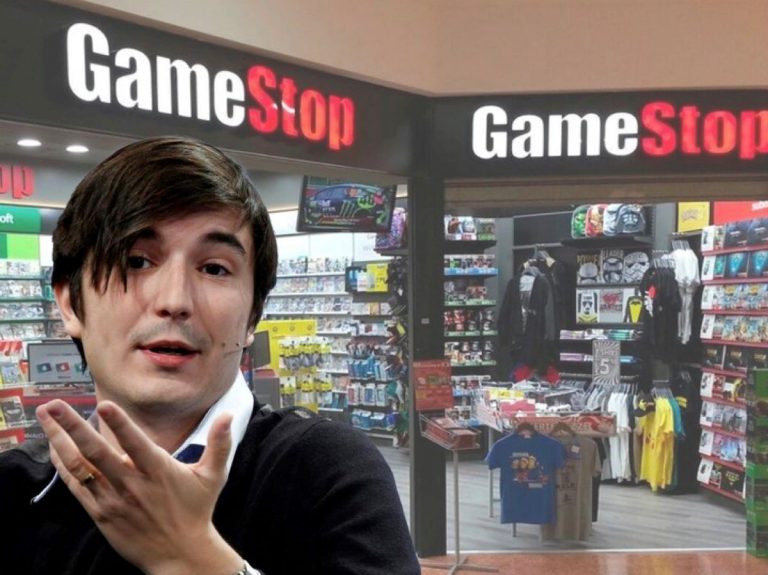 GameStop stock prices have soared over the last few days due to followers of the subreddit r/WallStreetBets challenging the financial establishment trying to short the stock.
GameStop stock prices rise significantly
49-year-old Erik Riggiola who lost his job as an operations manager at a delivery company during the financial crisis, said Wall Street was getting a "taste of its own medicine".
However, Riggiola did admit that although GameStop was "not at the point of extinction", it had to adapt.
In the past month, the struggling 37-year-old chain has gone from a share price that averaged around the $18 mark to a record intraday high of $483 on Thursday and a $28bn or so market capitalisation that exceeded Halliburton, Kellogg and roughly half the companies on the S&P 500.
The stock has since dropped sharply amid volatile trading.
The reason for the mass investment is partly due to a potential turnaround led by new board member Ryan Cohen, co-founder of online pet care business Chewy. On the other hand, the legion of redditors have bet against the short sellers at Wall Street to get back at those who make money by buying shares that they think will fall.
GameStop's revenues have nearly halved, from about $9.5bn in 2011 to an expected $5.3bn in the current financial year due to the fact that it is largely a bricks and mortar company. GameStop shares last year averaged $7 and their intraday low point was $2.57 in April.
Curtis Nagle, analyst at Bank of America, who has a $10 price target and underperform rating on the stock said: "We remain sceptical on the potential for a turnaround" citing "multiple structural headwinds" to the industry, particularly from online competition.
Lewis Ward, industry analyst at International Data Corporation, said: "I've lived through what's happened in newspapers, through what's happened to digital music. I've seen this movie before and it's simply gaming's turn to be digitised. The idea that this isn't an inexorable shift, in my mind, is just not true."
In December, the company reported a 31 per cent fall in sales in the first nine months of 2020, compared with the previous year largely due to the Covid pandemic.
The chain was too slow to adapt as consumers moved from in-store purchases to digital downloads. Under pressure from investors, the group began to cut costs and close certain stores. From more than 7,000 stores in 14 countries in 2018, GameStop now has about 5,000 in 10 countries.
Investors started to see changes last August when Mr Cohen started amassing a GameStop stake through his investment firm RC Ventures. There was also an expectation that the new PlayStation and Xbox consoles would benefit the business. The stock began to skyrocket earlier this month after GameStop Mr Cohen, Alan Attal and Jim Grube became board members and the legion of day traders became active.
READ MORE: