Speculations says this may be due to his participation at Harry and Meghan's wedding.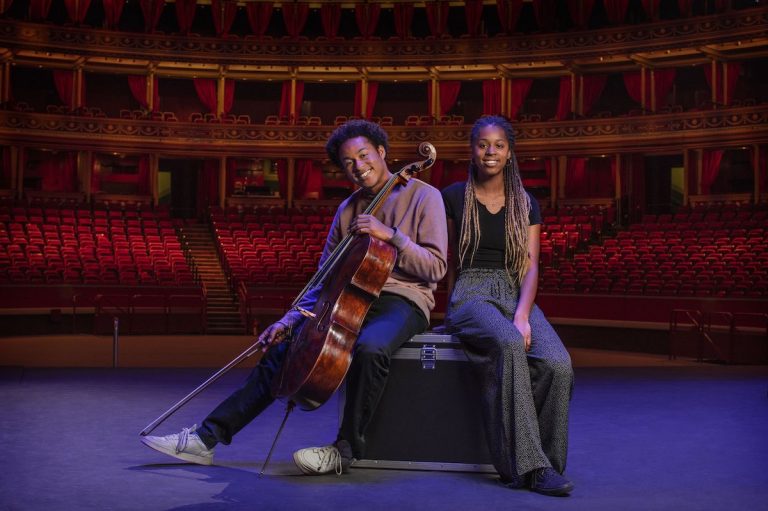 In the past day a a 22 years old guy had is passport cancelled. Sheku Kanneh-Mason, winner of the BBC Young Musician award in 2016 is a British cellist, who during and application send off his passport and never received it back.
While applying for a visa and international work permits, together with other documents, the guy was asked to send in his passport as well. As result of not having it received back, yesterday, he shared the following post on Facebook asking help from the online community:
Applied for an additional British passport with the approval of Home Office to assist with applications for visas and international work permits in this post #Brexit #Covid world along with my sister, pianist Isata Kanneh-Mason.

Appointments 15 mins apart, identical paperwork submitted. She receives original passport and second one within a week. Mine comes back cancelled 10 June (expiry 2029).

Since then, despite constant calls I have NO explanation, NO forthcoming assistance and NO way of playing the engagements I am contracted to play. Ideas appreciated asap.
The frustration is even more pronounced due to the fact Sheku did his application conjointly with his sister Isata, and with her no troubles arise. Obviously this trouble will cause damages to his plans.
Sheku Kanneh Mason career up to the Royal Wedding
In 2016, Sheku Kanneh-Mason won the BBC Young Musician award after taking part to the documentary Young, Gifted and Classical: The Making of a Maestro. With Antiguan father and mother from Sierra Leone, Kanneh-Mason was the first black musician to win the competition since its launch in 1978.
After the glory, the same month, he signed a contract with the music label Decca Classics. His instrument is an Amati cello. In 2018, together with it he ranked first on the UK classical albums chart and reached 2.5m streams on Spotify. After this massive success he decided to donated £3,000 to his former secondary school. This was done to foster music culture allowing to pupils a continuation with their cello lessons.
Still, in 2018 he played at Harry and Meghan's Royal Wedding. Some speculate this may be the reason of his passport disappearance.
Despite all the possible hypothesis, a Home Office spokesperson assured that:
"We are in contact with Mr Kanneh-Mason to resolve this situation and apologise for any inconvenience caused. A replacement passport will be issued as soon as possible."
This happened on the 10th of June, today, seven days after he finally got his passport back.
READ ALSO: