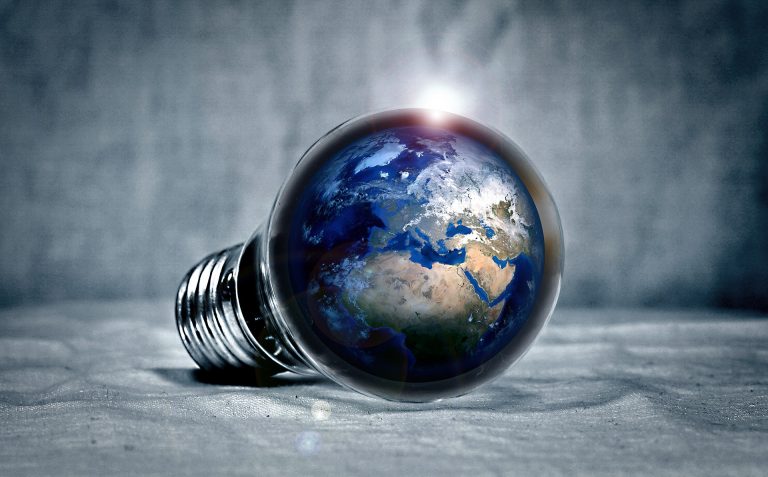 An average family could save electricity at home both in terms of appliances and heating. In particular, some studies suggest that it is possible to save up to 10% on the use of appliances and 40% on heating without giving up or replacing appliances.
How to cut energy bills by 50%? Simply by using resources more efficiently.
Saving on Light: Low-power Lighting
You can save electricity in your home by starting with the lighting. In Europe, on average, the share of electricity used for domestic lighting exceeds 6 billion kWh.
The expenditure necessary to cover the costs of lighting corresponds to about 13.5% of total electricity consumption in the residential sector.
By checking bulbs in your house, you may notice that some are still incandescent. These bulbs have an internal filament that heats up thanks to the electric current (joule effect). Heating triggers the phenomenon of incandescence thanks to which it illuminates the house. Incandescent bulbs do not help you to consume less electricity. Although they are cheap, the savings at the time of purchase result in an additional burden on your electricity bill. Replace your home bulbs with LED bulbs. LED lamps last much longer and consume up to 75% less than conventional bulbs.
How to Save Electricity: Household Appliances and Maintenance
A greater burden than lighting is represented by appliances. Appliances that consume the most are those that produce heat, such as water heaters, electric ovens, dishwashers, washing machines. To save electricity in your home you will have to replace as soon as possible older appliances with more efficient and energy class A+ or A+++ appliances.
If you can't afford this, be sure to turn off your appliances when you're not using them, and use a timer and multi-socket slippers with an on/off switch. Did you know that standby also weighs on your bill? Every month you spend about 5 euros more because of standby devices. This means that in two-monthly bills, 10 euros are related to "invisible" consumption caused by appliances in standby.
Another reason for energy waste is electrical leaks. In order to avoid this, check the electrical sockets and make sure they are not too hot. Also, the appliances you have in your home should not produce any buzzing – if not, it is best to consult a technician.
For targeted savings, you could also check which appliances consume the most by installing smart meters or home monitoring systems. These devices allow you to measure the consumption of appliances by simply connecting them to electrical outlets. As a result, they are very easy to use, as there is no need to access the meter.