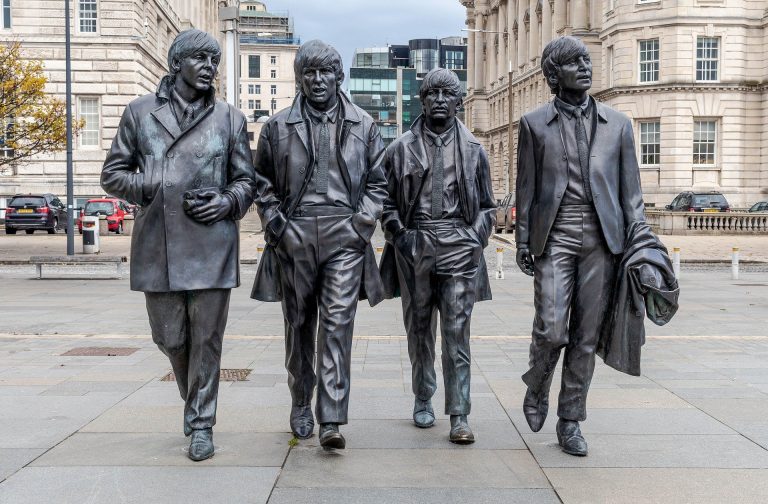 Nowadays, more and more people decide to become vegetarians. Although vegetarianism has very ancient origins, today it is becoming an increasingly popular lifestyle. Often the first ambassadors of this diet are vegetarian celebrities. In this way they end up acting as models and inspiring thousands and thousands of people around the world.
Let's discover together personalities, not only in the world of entertainment, but also in industry, politics and the scientific community, who have linked their names to the cause of vegetarianism.
Vegetarian Celebrities in the Entertainment Industry
Among the most important vegetarian celebrities there is of course Paul McCartney.
His sentence: "If slaughterhouses had glass walls, everyone would be vegetarian" sums up perfectly one of the reasons behind his choice. The former Beatle also made a documentary, Glass Walls, about the terrible conditions of breeding. He also managed to involve his family – so much so that his daughter Stella also became a vegetarian.
The same motivation pushed Pamela Anderson, Joaquin Phoenix and Natalie Portman towards vegetarianism. The latter in particular has been vegetarian since she was 8, as she attended a demonstration of the use of laser in surgery on a chicken.
Thom York's entry into the world of famous vegetarians is also curious. The singer of Radiohead, in fact, became a vegetarian initially to impress a girl. The physical well-being resulting from this diet and the sensitivity to environmental issues then led him to become a convinced vegan.
Among the singers who don't eat animals we can mention Prince, although he is now deceased, and Brian Adams. Not to mention Moby, a 16-year-old vegan and owner of a New York vegan restaurant, Teany. Another one is Morrissey (The Smiths), who also carried on this cause with his emblematic song Meat is murder.
Vegetarianism in Sports
Vegetarianism can also be embraced by people who practice sports. There are many examples of successful athletes who, while giving up meat, have certainly not given up on competitive success. Perhaps the most famous of all is Carl Lewis. The "son of the wind", was a world icon in the long jump and multiple Olympic champion as a sprinter between the eighties and early nineties.
Another vegetarian champion is tennis player Marina Navratilova, who dominated the world scene between the late 1970s and mid-1980s. The winner of six consecutive marathons Scott Jurek is even vegan. Australian swimmer Murray Rose, on the other hand, has been a vegetarian since birth and has won four Olympic gold medals.
Vegetarian Politicians
However, one of the most famous examples of "conversion" is perhaps that of the former U.S. President Bill Clinton. He has in fact switched to a radical 'life-saving' vegan diet as a result of his considerable heart problems. Moreover, he was inspired by his daughter Chelsea, a convinced vegetarian.