The President of Brazil Jair Bolsonaro tested positive for Covid following the examinations carried out on the day of July 6.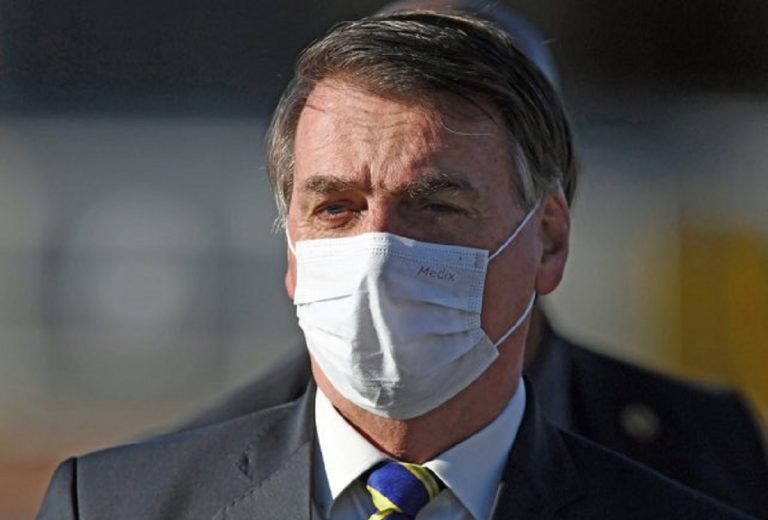 Brazil's President Jair Bolsonaro tested positive for Covid following examinations on Monday, July 6. Bolsonaro already had obvious symptoms of contagion, including a body temperature of 38 degrees and a 96% oxygenation of blood, but only with the arrival of the results of the tests it was possible to confirm that the Brazilian head of state contracted the Sars-Cov-2.
During the pandemic, Bolsonaro had often minimized the dangers of Covid both on the population and on his own person, stating that thanks to his past as an athlete he would overcome the disease in case he contracted the virus.
Bolsonaro positive to Covid
Yesterday 6 July was the fourth swab carried out by Jair Bolsonaro since the Covid emergency began in Brazil.In the other tests the president had always been negative, even when some of his very close collaborators were infected as the press officer Fabio Wajngarten, with whom last March Bolsonaro had gone in sight by US President Donald Trump at the resort of Mar-a-Lago in Florida, even in that case without maintaining some precautions against Covid.
Na Embaixada dos EUA, celebrando o 4 de julho, dia da independência americana. pic.twitter.com/CqtgUNxiSL

— Ernesto Araújo (@ernestofaraujo) July 4, 2020
Bolsonaro's aversion to masks and social distance was in fact well known, as can be seen in the pictures of one of his last public meetings, which took place last July 4 at the United States embassy in Brasilia.
On the occasion of the American National Day in fact, the Brazilian president was portrayed in a photo published by Foreign Minister Ernesto Araujo as he warmly embraces the US ambassador Todd Champan, without mask and without distancing