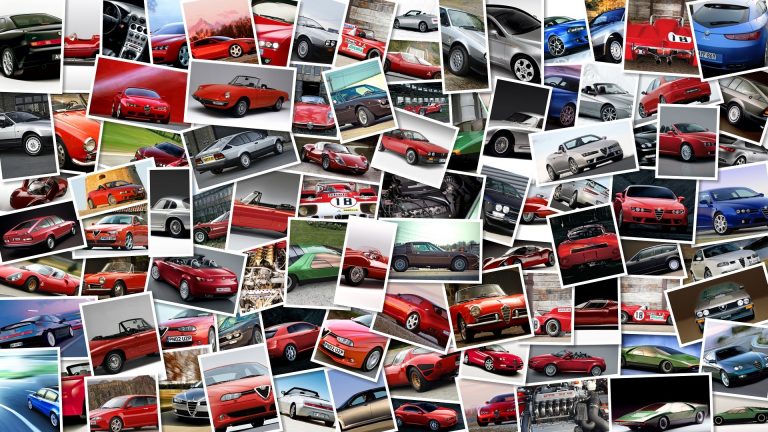 BMW has finally announced the three door version of its 1-Series hatchback, together with the restyling for the 5-door version.
On sale from the spring of 2007, the 1-Series has benefited from the installazion of a whole new series of technologies that help reduce fuel consumption, such as "Brake Energy Regeneration, Automatic Start-Stop function and Electric Power Steering, with the addition of lower resistance tyres and a gearshift change indicator".
The model codes remain the same, but power has grown by up to 21 ps, fuel efficiency by up to 24%, while emissions have been cut by up to 21%.
The most notable updates are the 120d (finally the 2-liter turbo-diesel with 177 ps), the 118d (+21 ps / +20 Nm) and the 120i (+20 ps / +10 Nm).
Modellopotenza (cv) coppia (Nm) v.
max (km/h) 0-100 km/h (s) Consumo (l/100 km) 130i2653152506,0 (6,1) 6,91120i1702102247,7 (7,8) 5,34118i1431902098,7 (8,8) 4,91116i11615020010,96,24120d1773502297,5 (7,6) 4,08118d1433002098,9 (9,0) 3,91Official BMW UK press releaseThe new BMW 1 Series goes on sale in spring 2007 and features a model line up that includes the most fuel efficient production vehicle BMW has ever produced.
The introduction of a three–door model and a revised five-door come as a raft of new fuel-saving innovations are rolled out across the range.
Technologies such as Brake Energy Regeneration, Automatic Start-Stop function and Electric Power Steering are combined with lower rolling resistant tyres and a gearshift change indicator to encourage economical motoring.
These innovations are in addition to the use of variable valve technologies and High-Precision Direct Injection engines on some 1 Series models that boost power output but cut fuel consumption and emissions.
The BMW 118d, BMW's most economical car, manages its record 60.
1mpg figure courtesy of these features in conjunction with the use of further lightweight engineering.
The car now has an aluminium crankcase to save weight.
Aside from the BMW Hydrogen 7, the BMW 118d also posts the lowest ever CO2 emissions of any BMW recording 123g/km (putting it into the Band C category for Vehicle Excise Duty).
Other engines in the new 1 Series range record economy improvements of up to 24 per cent compared to the previous model, while emissions have also been cut by up to 21 per cent.
These improvements have not been to the detriment of driving pleasure.
The new 1 Series is powered by a range of engines whose outputs have increased by up to 20hp with a consequential improvement in performance figures.
New fuel saving technologyBrake Energy Regeneration (iGR) makes its debut on the 1 Series.
The system uses an Intelligent Alternator Control (IAC) and an Absorbent Glass Mat battery to recycle previously lost energy, in turn saving fuel.
This is achieved as the IAC reduces drag on the engine by only engaging when required to charge the battery, whereas a traditional alternator is always pulling power from the engine.
Additionally, the energy generated by the engine on over-run (under braking or descending a hill) was previously wasted.
Now this lost energy is utilised by the IAC to charge the battery.
iGR alone is responsible for a three per cent improvement in fuel economy.
The new 1 Series comes with Automatic Start-Stop function to cut fuel consumption.
Standard on all manual transmission models (except 130i), the system automatically switches the engine off when the vehicle is stationary and the driver puts the car into neutral.
To restart the driver only need engage the clutch again before pulling away in the normal manner.
Should he not want to use the Automatic Start-Stop function it can be manually switched off.
The use of Electric Power Steering results in a 90 per cent energy saving compared to a conventional mechanical hydraulic steering system.
Power assistance is now provided by an electric motor that works only when required, such as turning a corner.
Other fuel saving enhancements have been made courtesy of various ancillary devices, such as the air-conditioning power supply being disconnected from the drivetrain when not in use.
Even flaps behind the kidney grille improve economy, closing up for improved aerodynamic efficiency should the engine require less airflow.
The feature also improves cold starting times.
Engine changes and statistics in detail130i: World's lightest six-cylinder production engine with VALVETRONIC and Bi-VANOS technology achieves zero to 62mph in 6.
0 seconds (five-door is 6.
1 seconds) and an electronically limited top speed of 155mph.
Output is 265bhp while peak torque is 315Nm.
Combined fuel consumption is 34.
0mpg and CO2 emissions are 197g/km.
120i: New four-cylinder engine with High-Precision Direct Injection and Bi-VANOS technology achieves zero to 62mph in 7.
7 seconds (7.
8 seconds for five-door) before going on to a top speed of 139mph.
Output is 170hp (up 20hp) while peak torque is now 210Nm (up 10Nm).
Combined fuel consumption is 44.
1mpg (improves by 17 per cent), CO2 emissions are 152g/km (down 16 per cent).
118i: New four-cylinder engine with High-Precision Direct Injection and Bi-VANOS technology achieves zero to 62mpg in 8.
7 seconds (8.
8 seconds for five-door) before going on to a top speed of 130mph.
Output is 143hp (up 14hp) while peak torque is now 190Nm (up 10Nm).
Combined fuel consumption is 47.
9mpg (improves by 24 per cent), CO2 emissions are 140g/km (down 20.
5 per cent).
116i (five-door only): Four-cylinder engine with Bi-VANOS achieves zero to 62mph in 10.
9 seconds and a top speed of 124mph.
Output is 116hp and peak torque is 150Nm.
Combined fuel consumption is 37.
7mpg and CO2 emissions are 179g/km.
120d: Second generation common-rail diesel engine with aluminium crankcase achieves zero to 62mph in 7.
5 seconds (7.
6 seconds for five-door) before going on to a top speed of 142mph.
Output is 177hp (up 14hp) while peak torque is 350Nm (up 10Nm).
Combined fuel consumption is 57.
6mpg (improves by 16 per cent) and CO2 emissions are 129g/km (down 15.
1 per cent).
118d: Second generation common-rail diesel engine with aluminium crankcase achieves zero to 62mph in 8.
9 seconds (9.
0 seconds for five door) before going on to a top speed of 130mph.
Output is 143hp (up 21hp) while peak torque is 300Nm (up 20Nm).
Combined fuel consumption is 60.
1mpg (improves by 19 per cent) and CO2 emissions are 123g/km (down 18 per cent).
Low running costsThe plethora of new technology showcased in the BMW 1 Series will have a significant impact on cost of ownership for customers.
For the company car driver all but two engine variants now sit in the Band C category for Vehicle Excise Duty.
This results in a saving of up to £505 for someone paying 40 per cent tax and up to £278 for those in the 22 per cent tax bracket.
For all owners fuel consumption improvement means a 12,000 miles-a-year driver will save approximately £250 off the fuel bill.
Traction and safetyAll BMW 1 Series models come with Dynamic Stability Control with Dynamic Traction Control for the best combination driving pleasure and safety.
DSC allows drivers to make the most of the 1 Series' 50:50 weight distribution and rear-wheel drive configuration for the best on-road performance.
The BMW 130i comes with five additional functions with its DSC+ system for enhanced convenience and driver safety: Hill Start Assistant, Brake Pre-tensioning, Brake Drying, Brake Fade Compensation and Soft Stop.
All BMW 1 Series have six airbags as standard, the Brake Force Display function on the rear lights to highlight sharp braking and Run-flat tyres with Tyre Puncture Warning System.
A new style of BMW 1 SeriesTo herald the introduction of the latest generation of engines, BMW's designers have refreshed the interior and exterior styling of the five-door model.
The 1 Series now features a larger kidney grille for improved airflow to the engine.
The lower front spoiler has also been reprofiled to create a larger air intake, while the spoiler protrudes further for a more pronounced, sporting look.
The headlamp cluster remains the same size but a darker cover gives a subtle, more distinguished front end.
At the rear a restyled bumper gives the impression of a wider, lower car.
The rear lamp cluster now features a new arrangement of lights, but retains its original shape.
The new three–door 1 Series features the same styling cues but its side view is naturally different.
The passenger doors are longer than those on the five-door model and are also frameless in the style of a coupé.
Inside, customers will also be able to choose between either a four-seat or a five-seat configuration.
In the four-seat arrangement rear passengers are separated by a central storage compartment and sit in more sculptured seats.
As a no-cost option the five-seat layout offers the traditional bench seat standard on the five-door 1 Series.
The introduction of higher quality materials and minor changes to the layout of the interior enhance customer comfort and practicality.
Optional highlightsThe new 1 Series comes with MP3 and USB stick capability for the best in in-car entertainment.
Customers with their favourite music loaded on an Apple iPod or a USB stick can now plug these into the car to continue their listening.
Tracks are selected via steering wheel controls or the iDrive system.
The optional Adaptive Headlights that turn to follow the intended course of the car have been improved on the 1 Series.
Cornering light function is added to the package as standard.
This means two additional lights turn at speeds of between 22 and 40mph to further illuminate the direction of travel on a twisting road.
Since its launch in September 2004, the BMW 1 Series has proved a popular choice in the UK with 51,492 sold to date and in excess of 200,000 worldwide.
The new three– and five-door BMW 1 Series models will be on display at the Geneva Motor Show in March and go on sale in the UK at the same time.
Via