Simon Coveney said that although there were problems with implementation, the protocol contained "flexibilities".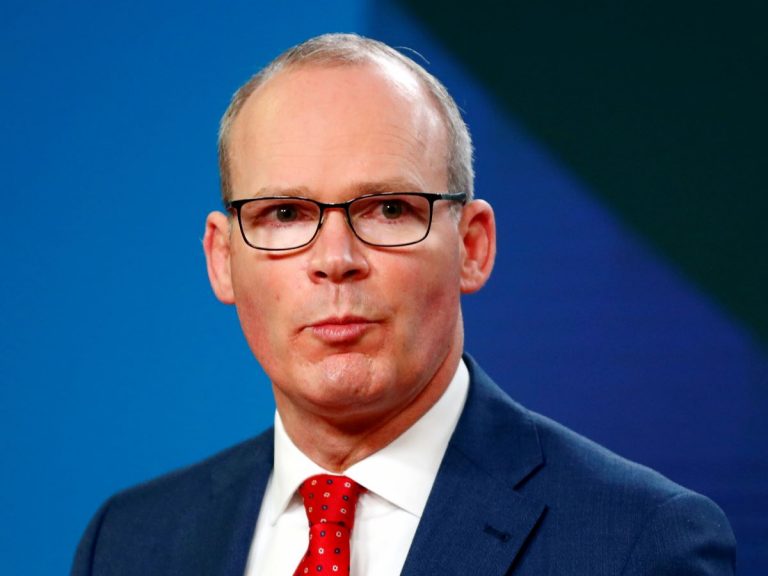 Brexit, the Northern Ireland Protocol agreed between the UK and the EU "isn't going to be changed" according to the Irish foreign affairs minister, Simon Coveney.
Brexit Northern Ireland Protocol Safe
Simon Coveney said that although there were problems with implementation, the protocol contained "flexibilities".
Unionists have blamed the Northern Ireland Protocol for causing trade problems between Great Britain and Northern Ireland.
Northern Ireland's First Minister and DUP leader Arlene Foster accused Mr Coveney of being "tone-deaf" to unionists' concerns, saying: "He claims to support the Belfast Agreement but the balance in the Belfast Agreement doesn't seem to matter."
The UK government wrote to the EU on Tuesday night requesting temporary lighter enforcement of the rules to be extended until early 2023.
The protocol was designed to ensure the free movement of goods across the Irish border, however critics believe that it has created a border in the Irish Sea, as additional checks have been put on many goods moving between GB and NI.
On Wednesday, virtual talks between the Cabinet Office Minister Michael Gove, his EU counterpart, Vice-President Maros Šefčovič and Northern Ireland's leaders were held. Afterwards, the UK government and the EU issued a joint statement, saying that they would work "intensively" to sooth trade concerns.
On Thursday, Mr Coveney told BBC News NI: "The flexibilities that are already there for Northern Ireland are grace periods for certain elements of the protocol that don't need to be implemented straight away in Northern Ireland, for example supermarkets don't have to have health certifications in order to import products from GB. We want the protocol to function in a way that works for everybody, north and south on the island of Ireland. We talk to and listen to businesses in Northern Ireland as well as south of the border and we want to work with them."
The row on Friday over whether the EU would trigger Article 16, which allows an override of the protocol, amplified tension. Arlene Foster said there was "no risk" to the EU single market "from goods coming into Northern Ireland for circulation and sale wholly within Northern Ireland from trusted and reliable traders". She added if the Irish and British governments, and the European Union, "believe the way forward is to ignore the majority of people in Northern Ireland then they need to say that".