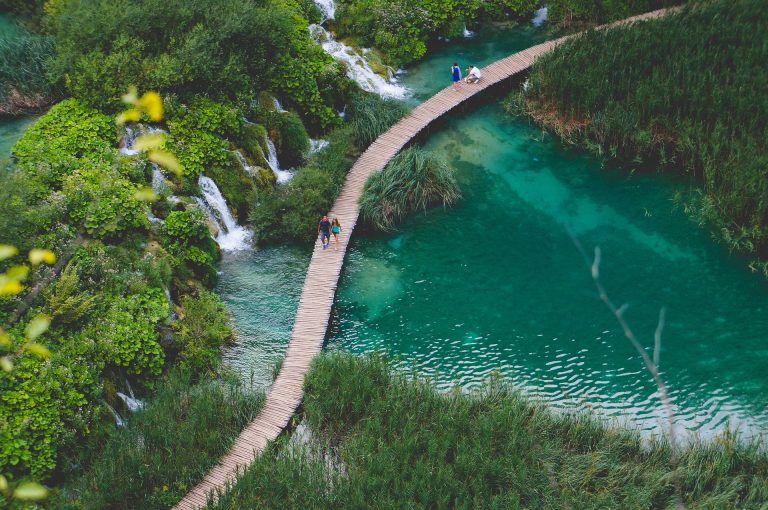 Traveling is a very important experience, both from a personal and global point of view. As a matter of fact, having the chance to interact with people from different cultures and different traditions helps us better understand ourselves and the world we live in.
Moreover, it gives other people the chance to relate with and know us. Lately there has been much talk about how travelling harms our planet. However, there are different ways in which we can make our trips sustainable: let's find out more about green travel.
Tips to Organize a Green Travel
In order to organize a sustainable trip you should start by choosing a destination which values sustainability. For example, Switzerland, France, and Denmark are considered the world's most sustainable nations. There are also other countries which strive to be more green. Just think about Namibia, which became one of the first African nations to include the environmental protection into its constitution and does its best to defend the local wildlife.
Almost everyone is aware how the way we travel, the transportation we use, is damaging for our planet. In fact, one-tenth of the world's total greenhouse gas emissions is caused by tourism. It thus seems clear how important it is to consider this aspect when organizing your sustainable trip.
The ideal option would be to travel by train since trains produce 10 times fewer carbon emissions than airplanes. Moreover, high-speed trains are three times more energy-efficient than normal trains. However, when it is impossible to avoid travelling by airplane, opting for an eco-friendly airline can make a big difference as well.
Sustainable Behavior During Your Trip
After choosing your destination and deciding how to get there, the next important thing to remember is to behave sustainably during your trip. Start by packing as light as possible and do not forget at home important eco-friendly items, such as your reusable bag, water bottle etc.
To cut gas emissions further, use public transportation or walk and bike when possible. Try to favour local made products and restaurants. Do not waste food: take with you any leftovers and consume them later. When buying souvenirs for your beloved ones, try to find local artisans. These expedients will allow you to reduce your carbon footprint while favouring the preservation of local traditions.
Last but not least, do not forget to be respectful of the people you meet there, the animals you encounter and the nature you come in contact with.