US Senate managed to gather again after the deadly riots. It confirmed Biden as the new US President.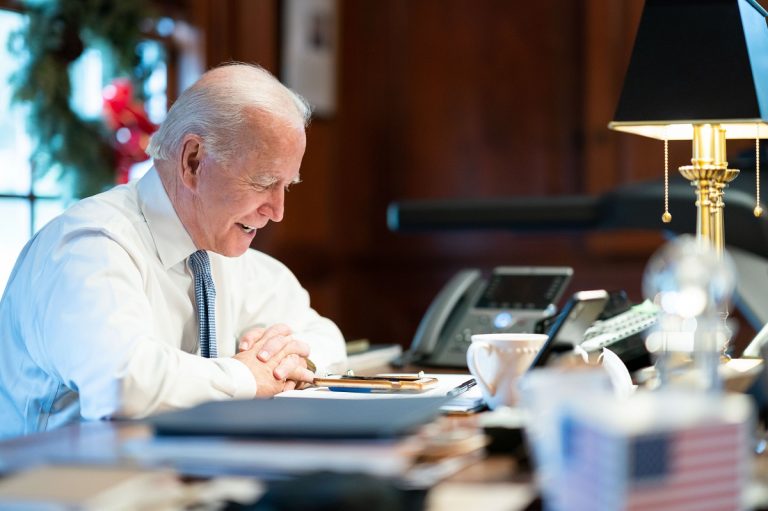 Eventually, Congress managed to confirm Joe Biden as the 46th US President. The news comes after one of the darkest days for the US democracy.
Joe Biden is the new US President, Congress ratifies
After several acts of domestic terrorism, lead by Trump supporters, at last US Congress managed to gather under heavily-armed guard.
In fact, yesterday, January 6th, a Trump mob stormed the US Capitol, interrupting the democratic process, trying to overturn Trump's election loss. As a consequence, four people have died and more than 52 were arrested. To witness a similar attack to US democracy the clock has to be brought back to 200 years ago.
US lawmakers had to be evacuated. They could resume the session only later, after the Capitol's securing. "To those who wreaked havoc in our Capitol today – you did not win. Let's get back to work". Said Vice President Mike Pence.
As one would have expected, they certified the final Electoral College vote with Biden receiving 306 votes and Trump 232. Once again, Mr Pence announced the outcome. This "shall be deemed a sufficient declaration of the persons elected president and vice president of the United States".
At this point, Trump only had to admit his loss. Since his Twitter account was locked, he had to release a statement. "Even though I totally disagree with the outcome of the election, and the facts bear me out, nevertheless there will be an orderly transition on January 20th.
"I have always said we would continue our fight to ensure that only legal votes were counted. While this represents the end of the greatest first term in presidential history, it's only the beginning of our fight to Make American Great Again!".
Officially, Mr Trump will be in charge for the next two weeks, but both Democrats and Republicans are thinking to use the 25th Amendement and a second impeachment.